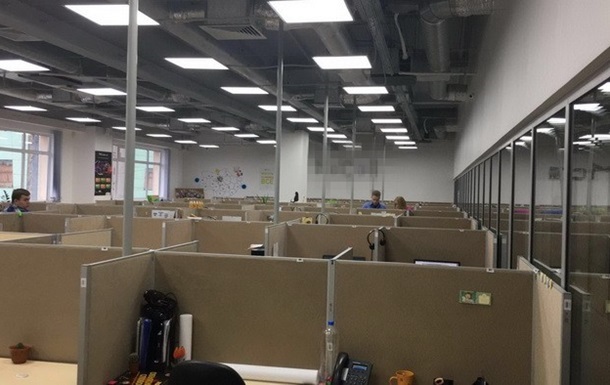 Photo: SBU
Fraudulent call centers in Ukraine operate despite the war
A few years ago, a large criminal syndicate, the Milton Group, was exposed in Ukraine, which, according to media reports, is trying to resume work under a new sign.
In Ukraine, fraudulent call centers that previously worked under the name Milton Group are resuming work, writes UNIAN.
According to the publication, in Kyiv and Lvov they are actively recruiting employees to these centers through an ad on the Internet.
The publication recalls that a few years ago, the Milton Group criminal syndicate was exposed, the victims of which were more than a thousand people from around the world.
According to media reports, Milton Group was associated with two Georgian citizens, David Todua and Irakli Dadivadze.
Then the dealers worked under the names Lime Consulting, CryptoMB, VetoroBanc, AurumPro, Cryptobase, CryptoKartal, Effire group and triada provide. Today, similar divorces can be conducted under other names, in particular, Supportlab, UNIAN writes.
The publication sent a journalist to the office of Supportlab for an interview, but the next day it was closed.
"However, fraudulent call centers can work at other addresses that journalists have checked: in Lviv, Shevchenko St., 111, Nauchna St., 7d, Zelenaya St., 238. In Kyiv, Tarasa Shevchenko Boulevard, 37/122, Pimonenko St., 13, Pobedy Ave., 31," the statement said.
Experts warn that it is dangerous and illegal to work in such companies.
It should be noted that against the backdrop of the war in Ukraine, new fraudulent schemes have appeared. In particular, a group of intruders who stole UAH 100 million of social benefits from the EU were liquidated in Kyiv the other day.

News from Perild.com in Telegram. Subscribe to our channel