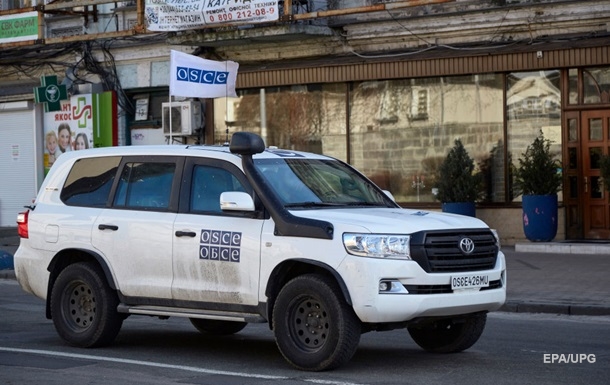 OSCE closes office of Project Co-ordinator in Ukraine
From July 1, all mandated activities of the Organization's Project Coordinator in Ukraine are terminated.
The OSCE closes the office of the Project Coordinator in Ukraine because of the position of the Russian Federation regarding the extension of the mandate of the mission. About this June 30 reported press office of the organization.
"Unfortunately, despite the overwhelming support of the participating States to continue the important work that the Project Coordinator has been doing for 23 years, a consensus on extending his mandate was not reached due to the position of the Russian Federation," said the current head of the OSCE, Minister of Foreign Affairs Poland Zbigniew Rau.
He stressed that the Polish Chairmanship will continue consultations with participating States on the future role and presence of the OSCE in Ukraine.

The OSCE Project Co-ordinator in Ukraine was appointed on 1 June 1999 following a consensus decision by all participating States. Its mandated tasks focused on strengthening the country's security and developing its legislation, institutions and practices in line with democratic standards.
Recall that at the end of April, the OSCE announced the closure of the Special Monitoring Mission in Ukraine. The reason for this step was the position of the Russian Federation on the issue of extending the mandate of the SMM.

OSCE must make choice regarding Russia – Kuleba

News from Perild.com in Telegram. Subscribe to our channel