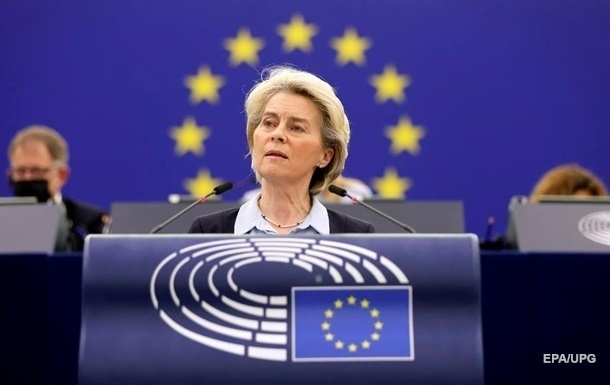 Ursula von der Leyen proposed to urgently allocate 1 billion euros to Ukraine
The allocation of a financial assistance package to Ukraine in the amount of almost 9 billion euros of macro-financial assistance is still delayed.
The European Commission has proposed to provide Ukraine with the first tranche of macro-financial assistance for 1 billion euros. This was announced by the President of the EC Ursula von der Leyen in Twitter on Friday, July 1st.
"Today we propose to provide Ukraine with 1 billion euros. The provision of the first part of macro-financial assistance was announced in May. This will help meet the country's urgent needs," she said.
According to Ursula von der Leyen, the EU will continue to provide assistance to Ukraine and will support its recovery in the long term.
Recall that in June the European Union agreed on the allocation of financial assistance to Ukraine in the amount of almost 9 billion euros. But Kyiv did not receive these funds due to the position of Germany, reports Bloomberg with reference to sources. Berlin insists that the money be transferred to Kyiv in the form of grants, that is, non-refundable assistance, instead of loans, in order to reduce the country's debt burden.

Norway will provide Ukraine with a billion euros

News from Perild.com in Telegram. Subscribe to our channel