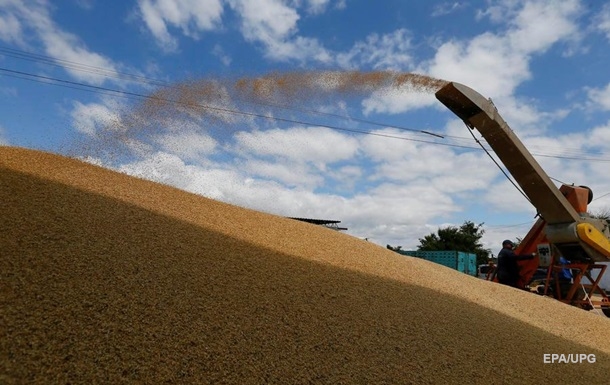 A new harvest is already being harvested in the south of Ukraine
It was possible to exceed the indicators of the previous marketing year thanks to the intensive export of a record harvest before the war.
In the 2021/2022 marketing year (July-June), Ukraine exported 48.51 million tons of grains and legumes – 8.4% more than a year earlier (44.72 million tons). This was reported by the Ministry of Agrarian Policy on Friday, July 1.
This is due to the record harvest last year and the high intensity of its exports before the start of the Russian invasion.
At the same time, 1.41 million tons of grain crops were exported in June, the vast majority of which was corn – 1.22 million tons, or 86% of the total supply.
Due to the blockade of ports, the rate of grain exports in June this year was 43.4% lower than the same period last year (2.49 million tons were exported in June 2021).
Also in June, 143 thousand tons of wheat, 36 thousand tons of barley and 2 thousand tons of flour were exported.
In general, in MY 2021/2022, Ukraine exported 18.74 million tons of wheat (12.6% more compared to the same date in 2020/2021MY), 23.54 million tons of corn (+1.9%), 5.75 million tons of barley (+35.9%), 70.9 thousand tons of flour (-44.1%).
Since the beginning of the Russian invasion, Ukraine has exported only 5.97 million tons of grain and leguminous crops.

News from Perild.com in Telegram. Subscribe to our channel