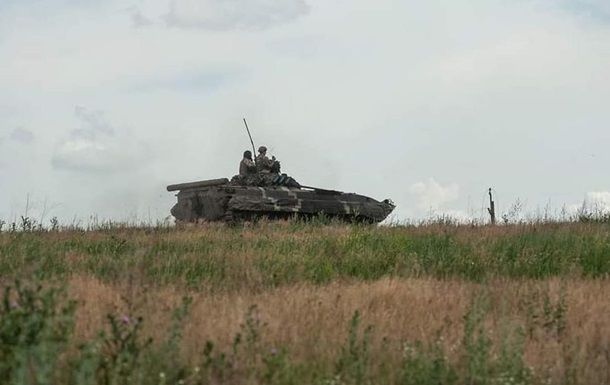 Photo: General Staff of the Armed Forces of Ukraine / Facebook
Ukrainian Armed Forces continue heavy fighting in Donbass
The Russian occupiers continue to focus their main efforts on the encirclement of the Ukrainian defenders near Lisichansk.

Since the beginning of the current day, the Ukrainian military has been under heavy enemy artillery fire in the main directions. About it informs The General Staff of the Armed Forces of Ukraine in the evening summary on Friday, July 1.
Yes, on Seversky direction the enemy shelled from artillery the areas of the settlements of Gremyach, Mikhalchyna Sloboda, Kolos of the Chernihiv region and Starikove and Atinskoe of the Sumy region.
On Slobozhansky direction the enemy fired artillery in the areas of the settlements of Chepol, Zolochev, Russian Lozovaya, Rubizhnoye, Krestishche, Pechenegy, Kharkov, Pitomnik, Bazalievka and Prudyanka. Launched an air strike with a pair of Ka-52 helicopters near Mospanovo. Continues to conduct aerial reconnaissance.
On Slavic direction Russian troops defended the previously captured lines, regrouped, tried to improve the tactical situation. Artillery shelling was carried out not far from the Valley, Mazanovka, Dibrovnoye, Grushuvakha, Dovgenkiy, Krasnopolye, Aseevka, Slavyansk, Nikolsky and Bogorodichny.

Lisichanskoe and Bakhmutskoe directions – the invaders fired from cannon and rocket artillery at the areas of the settlements of Sidorovo, Pereezdnoye, Krivaya Luka, Mayaki, Seversk, Privolye, Lisichansk, Volcheyarovka, Zolotarovka, Bakhmut, Klinovo, Kodema, New York, Pokrovskoye, Zaitsevo, Travnevoye and Vershina.
Air strikes were recorded near Klinovoye and Pokrovsky.
The attempt of reconnaissance in force in the direction of the Lisichansk gelatin plant was successfully and competently repulsed by Ukrainian soldiers. The invaders have withdrawn.

Avdeevskoe, Kurakhovskoe, Novopavlovskoe and Zaporozhye directions – here the enemy fired from artillery of various calibers and tanks at the areas of the settlements of Avdiivka, Novoselivka Vtoraya, Vodyanoe, Thin, Krasnogorovka, Sands, Orekhov, Shevchenko, Novomikhailovka, Gorevo, Gornoye, Staroukrainka, Zaliznichnoe and Maryinka.
On South Buzh direction shelling continued in the areas of the settlements of Posad-Pokrovskoye, Stepnaya Dolina, Tavrichesky, Pribuzhskoye, Aleksandrovka, Mirnoye, Shevchenkovo, Novogrigorovka, Shirokoye, Partizanskoye, Blagodatnoye, Pervomayskoye, Kobzartsy, Krasny Yar, Kavkaz, Stepov, Dobryanka, Potemkino and Nikolaevka. An airstrike was carried out near the settlement of Division.
Recall that as of July 1, the total loss of personnel of Russian troops on the territory of Ukraine was approximately 35,750 people. At the same time, the number of wounded invaders was named today.

News from Perild.com in Telegram. Subscribe to our channel