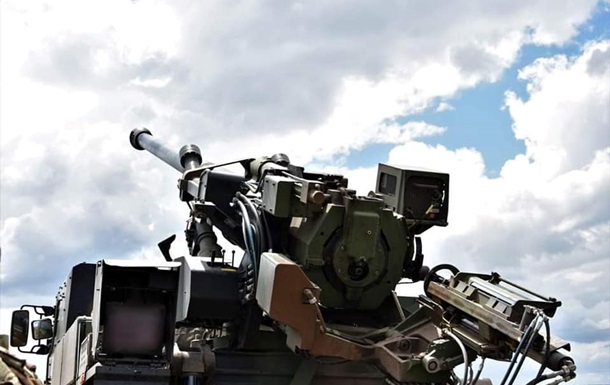 Photo: press service of the General Staff
APU pushed back the enemy near Novomikhailovk
The Ukrainian military pushed the enemy back near Novomikhailovka and forced them to leave Ivanovka in the Kherson region.
The Ukrainian Defense Forces repelled the offensive in the Novomikhailovka area and forced the enemy to leave Ivanovka. This is stated in the evening summary of the General Staff of the Armed Forces of Ukraine on Saturday, July 2.
In particular, on South Buzh direction the occupiers continue systematic shelling of civilian and military infrastructure from cannon and rocket artillery. Conduct aerial reconnaissance UAVs.
As a result of the actions of Ukrainian soldiers, the enemy left the village of Ivanovka.
On Volyn and Polessky In the directions of the armed forces of the Republic of Belarus, on a rotational basis, they continue to perform tasks to cover the Belarusian-Ukrainian border in the border areas of the Brest and Gomel regions.
The military is training to build pontoon crossings. It is noted that signs of the formation of enemy offensive groups have not been identified.
On Seversky direction without much change. The enemy fired at the positions of the Defense Forces in the areas of the settlements of Studenok, Tolstodubovo, Novaya Sloboda and Belopolye.
On Kharkiv direction The enemy is defending previously occupied positions. He carried out shelling from tanks, mortars, cannon and rocket artillery in the areas of the settlements of Zolochev, Krestishche, Molodova, Korobochkino, Bolshaya Babka, Malinovka, Ivanovka, Cherkasskaya Lozovaya, Slatino and Chepol.
Conducted assault operations in the area of ​​the settlement Dementievka, had no success, retreated. Launched an air strike near Verkhniy Saltov and Prudyanka. Conducted aerial reconnaissance UAV Orlan-10.
On Slavic direction the enemy continues to defend. He fired artillery at the areas of the Valley, Kurulka, Adamovka and Barvinkovo. Assault operations in the area of ​​the village of Bogorodichnoye were successfully repulsed by our soldiers once again.
On Donetsk direction the enemy shelled civilian infrastructure near Ivano-Daryevka and Zolotarivka. According to the results of hostilities, it is fixed in the area of ​​\u200b\u200bthe settlement of Verkhnekamenka.
On Kramatorsk direction enemy shelling was recorded near Belogorovka.
On Bakhmut direction the invaders fired at our positions with mortars, cannon and rocket artillery in the areas of Kodema and Berestovoye. Near the latter, reconnaissance in force was carried out. Ukrainian soldiers gave a decisive rebuff and forced the enemy to retreat, the General Staff said.
On Avdeevsky, Kurakhovsky, Novopavlovsky and Zaporozhye directions the enemy from artillery of various calibers fired at the areas of Avdeevka, Experienced, Netailovoe, Pavlovka, Orekhovo, Malinovka, Novoselka and Novoandreevka. Inflicted air strikes near Pavlovka.
The offensive actions of the enemy in the area of ​​​​the settlement of Novomikhailovka were stopped by Ukrainian defenders and thrown back.
On the eve it was reported that the Armed Forces of Ukraine repelled an attempt to reconnoiter in battle near Lisichansk.

News from Perild.com in Telegram. Subscribe to our channel