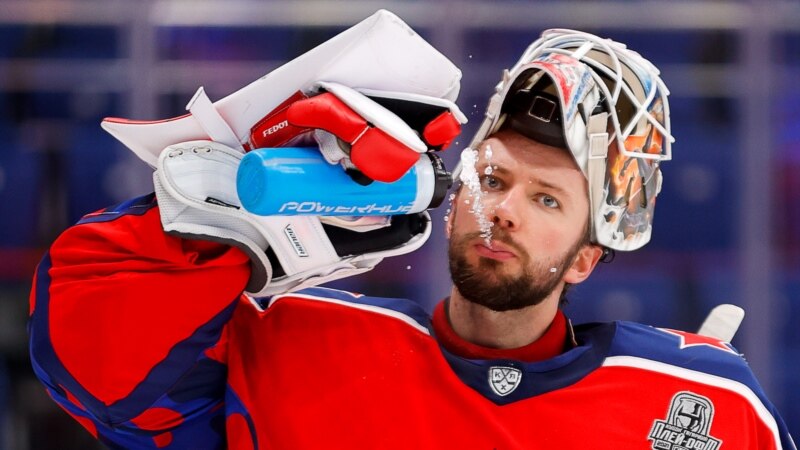 Detained on July 1 in St. Petersburg, the goalkeeper of the Russian hockey team Ivan Fedotov was taken away from the military registration and enlistment office in an ambulance in the evening wrote Fontanka and Izvestia. Nothing is known about the state of Fedotov's health yet.
The day before, information appeared that Fedotov was detained at the exit from the Arena-Kupchino sports palace on suspicion of evading conscription into the army. The arrest was witnessed by Match TV journalist Anna Andronova, her quotes "Championship": "There was already a crowd of people in the parking lot, about 10 people. Two people were wearing a mask and camouflage, the rest were in civilian clothes. One of them showed Vanya his ID and said something. The dialogue was short, about a minute – I did not hear anything. There were four cars without any identification marks. Three cars and one van, Vanya was put into the van."
The detained athlete was taken to the assembly point of the military enlistment office on Zagorodny Prospekt, 54. According to the Fontanka source, Fedotov was held there by force, and the relatives of the 25-year-old hockey player have already made to the court a complaint for violation of the order of conscription.
The initiator of the arrest, according to Fontanka, was the military prosecutor's office, which "has sufficient grounds to consider Fedotov an army evader." The draft age in Russia is up to 27 years inclusive.
sports publications interrogate lawyers about the chances of joining the army and argue, to which remote military part of Russia he can be sent as a "malicious deviationist." Interviewed hintthat while Fedotov was playing in CSKA, they "took care" for him, and when he decided to leave for America, they remembered that the hockey player was liable for military service.
In the last season of the KHL (Continental Hockey League), Fedotov played for the CSKA club, repelling more than 90% of the shots and becoming the owner of the Gagarin Cup. May 2022 information appeared about the transition of Fedotov to the USA – to the Philadelphia Flyers NHL team. In club reportedthat are aware of the goalkeeper's detention and are trying to sort out the situation. Hockey player agent Igor Parashkin refused to comment on what is happening with Fedotov: "Let's go tomorrow," said he Sports.Ru.