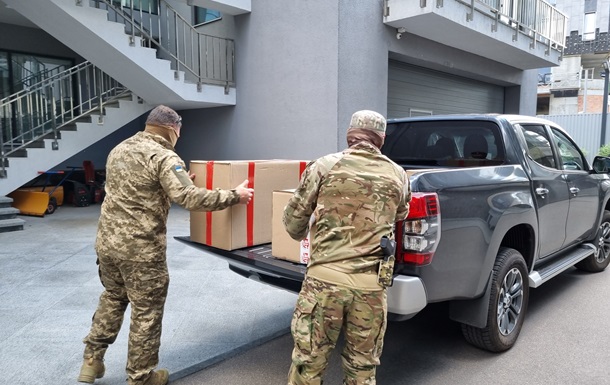 Photo: Metinvest press service
Vehicles will operate mainly in the Lisichansk direction
Rinat Akhmetov's Metinvest company has already handed over one hundred and twenty cars to the Ukrainian military.
The Main Directorate of Intelligence received 20 ambulances purchased by Metinvest. On Saturday, July 2, the press service of Metinvest reports.
The press service clarified that these cars will work mainly in the Lisichansk direction, where fierce battles are taking place.
"In order to have time to provide the necessary assistance, you need to quickly drive from the stabilization point to the hospital, so a car is a very serious help. Because, unfortunately, Ukrainian ambulances and doctors also come under fire, the cars break down, they literally work For wear and tear. Therefore, this park needs constant updating," said Andrey Yusov, a spokesman for the GUR press service.
Metinvest also added that the cars were bought in Italy with the help of Ukrainian doctor Lyudmila Gudz, who lives in Naples.
"Rinat Akhmetov's Metinvest company has already handed over one hundred and twenty vehicles to the military. Also, for all these 4 months of a full-scale invasion, the company has handed over about a thousand thermal imagers, about ten thousand helmets. There is a program for one hundred thousand bulletproof vests. The company supports the army in every possible way," the project manager emphasized. office of the Metinvest group Alexander Vodoviz.
Earlier it was reported that since the beginning of the war, Akhmetov has donated more than UAH 2.1 billion for the needs of the defenders and the population, which is more than other Ukrainian businessmen combined.
Recall that Akhmetov topped the rating of businessmen helping Ukraine. Rinat Akhmetov donated more funds to help the military and the population than the other leaders of the rating combined.

News from Perild.com in Telegram. Subscribe to our channel