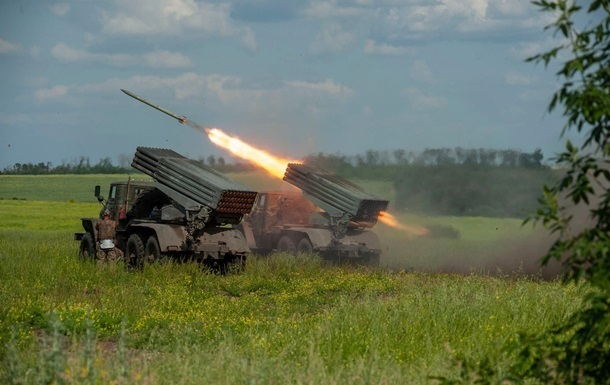 Photo: General Staff of the Armed Forces of Ukraine / Facebook
Armed forces of Ukraine repel the attacks of the Russians
On Friday, the invaders continued their attempts to encircle the city, but did not achieve success. They also failed to capture the Lisichansk gelatin plant, although they had already announced this.
Russian troops continued on Friday, July 1, attempts to encircle Lisichansk and carried out offensive operations to the south and south-west of the city. This is stated in the analytical note American Institute for the Study of War (ISW) assessing the Russian offensive campaign.
It is noted that the Russian military did not reach the Bakhmut-Lysichansk highway, but they do not give the Ukrainian forces the opportunity to use it, continuing artillery and air attacks on the positions of the Armed Forces of Ukraine along the road.
Also, the Russians continue to storm the Lisichansk refinery and have secured positions in the northwestern and southeastern parts of the plant.
The Ministry of Defense of the Russian Federation announced the capture of the Lisichansk gelatin plant, but Ukrainian officials denied this statement – the Armed Forces of Ukraine repelled the attack of the Russians on the plant.
Russian troops attacked Topolevka, the northern part of Volcheyarovka and Maloryazantsevo, and also blocked Ukrainian communications along the Topolevka-Lysichansk road.
In addition, the Russian army has focused on regrouping and improving its tactical positions north of Slovyansk, likely with the aim of resuming the offensive against the city.
The Armed Forces of Ukraine, in turn, carry out pinpoint strikes on Russian supply depots and vehicles near Izyum.
On July 1, Russia continued to shell Ukrainian positions around Kharkov, but did not conduct offensive operations there.
On the eve it was reported that the Armed Forces of Ukraine repelled an attempt to reconnoiter a battle near Lisichansk.
Russia concentrates efforts on Lisichansk – General Staff

News from Perild.com in Telegram. Subscribe to our channel