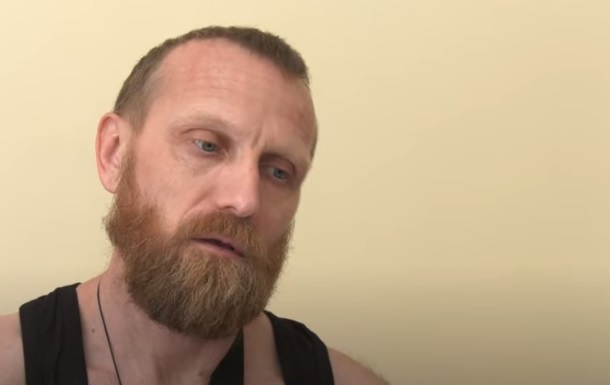 Photo: frame from video
Pavel Pikovets
A border guard from Azovstal, released from captivity, told how he was captured and what was the attitude of the Russians.
Border guard Pavel Pikovets, who was taken prisoner from Azovstal, told how the invaders treated the prisoners. The interview with the hero was published by the State Border Service.
Pavel Pikovets was wounded on 15 April. After that, he was taken to a hospital based in the shelters of the Mariupol plant. There, doctors pulled fragments from his wounds and put a plaster cast on him. He was in the hospital until the day he left the territory on May 17.
"I want to forget it all, like a dream. I won't say that we had any torture there. They treated us, those from Azovstal, somehow differently. Or they respected us … Or something -something else… Or they were afraid – I don't know. But they looked at us as if they were warriors," the border guard says.
Pikovets said that he did not give up hope of returning.
"I knew that I needed to return, I knew for whom. For my wife, for my daughter. They are waiting, I need to return," he says.
The wife of the border guard, Inna Pikovets, said that she also did not lose hope of seeing him at home again.
"I waited, I believed. I probably never prayed so much in my life. I am grateful to God that he returned my husband to me," she says.
Recall that as a result of the exchange according to the formula "144 for 144", 59 fighters of the National Guard, 30 – of the Navy returned home; 28 – Armed Forces of Ukraine, 17 border guards, nine defense officers, one policeman.
In particular, 95 defenders of Azovstal were released, among them 45 fighters of the Azov regiment.

News from Perild.com in Telegram. Subscribe to our channel