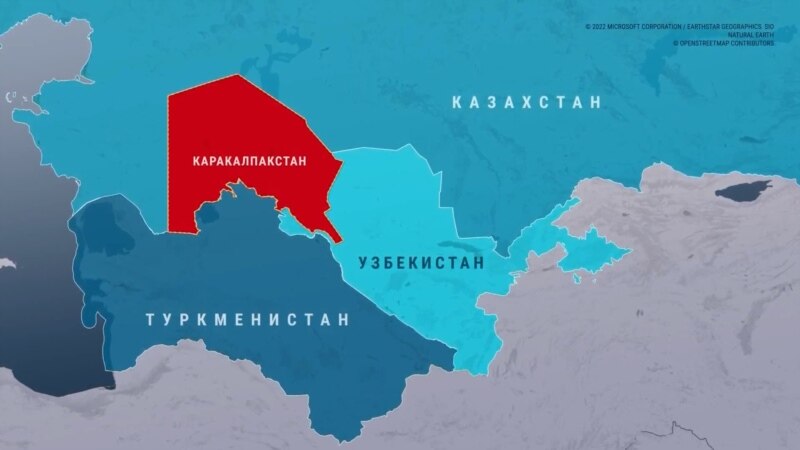 The authorities of Karakalpakstan, an autonomous republic within Uzbekistan, declared about an "attempt to seize state administration". The joint statement of the Ministry of Internal Affairs and government bodies of the republic came after mass protests began against the change in the Constitution in Nukus, the capital of Karakalpakstan, and other cities. In particular, the residents of Nukus held a procession and then a rally at the central dekhkan market.
The protests began on July 1, after a new draft constitution was published in Uzbekistan. The new option excludes the sovereign status of Karakalpakstan and its right to secede from the republic. Karakalpakstan occupies 40% of the territory of Uzbekistan, while about 7% of the population lives in the region – about 2 million people.
According to Hook, early in the morning on July 2 detained activist Dauletmurat Tazhimuratov, who spoke the day before to those gathered at the rally and announced new protests on July 5. On the evening of July 1, Tazhimuratov was also reported to have been detained, but he was later released. This time, the newspaper writes, five buses drove up to his house, which took away the activist himself and other people who were near his house.
Now in Karakalpakstan there are serious problems with the Internet, both with mobile and fixed connections, it is not possible to upload photos and videos from the scene.
"Khuk" also reports that the entrance to the city of Nukus is blocked from the cities of Takhiyatash, Khodjeyli, Orak Balga.
In addition, the Uzbek authorities closed checkpoint on the border of Kazakhstan and Karakalpakstan. The KNB of Kazakhstan informs that the passage through the border has been temporarily suspended "in accordance with the information received from the Uzbek partners since July 1, 2022 due to the failure of the information system." The same press release states that it is planned to suspend the railway service on the route Karakalpakstan – Beyneu (a station in the Kazakh Mangistau).
On the evening of July 2, it became known that in Nukus from Tashkent plane took off President of Uzbekistan Shavkat Mirziyoyev, as well as the plane of the country's Prime Minister Abdulla Aripov.