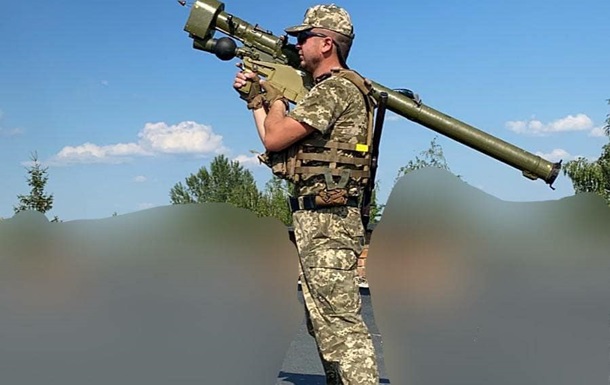 Photo: facebook.com/101obro
Enemy missiles flying to the capital were shot down by four mobilized soldiers with the help of Igla MANPADS.
Four soldiers of the 101st separate security brigade of the General Staff. Colonel-General Gennady Vorobyov shot down an enemy missile that flew to Kyiv. This is reported brigade press office.
Enemy missiles were shot down by four mobilized soldiers with the help of Igla MANPADS. For the sake of security and disorientation of the enemy, the brigade deliberately did not indicate the location to the names of the soldiers, although it revealed the call signs: Khmelnitsky, Turk, Zeleny and Salamander. Khmelnitsky actually made an accurate shot.
Voin emphasizes that this was the result of well-coordinated teamwork. It happened at dawn.
"It was dawning. The most difficult time of the day, when it puts you to sleep as much as possible, and therefore this is the enemy's favorite moment for the next meanness. We, as always, were on duty as carefully and conscientiously as possible, because we perfectly understand what a colossal responsibility is now assigned to everyone. You involuntarily listen to every rustle, you breathe every other time. That nasty sound cannot be confused with anything. There was no doubt. As well as vibrations, the body reflexively began to act quickly and, as he wrote in the abstract. For the first time he fired combat. Before that, there were professional training and only theory. Between a shot and an explosion, indicating hitting the target, a few seconds. Then they seemed like an eternity. Fortunately, he didn't miss and the launch was successful. This means that the X-22 rocket, which flew to the capital and brought death and destruction, forever changed the coordinates of its route towards the Russian ship," Khmelnytsky commented.
Earlier it was reported that the American NASAMS will strengthen the air defense of Ukraine. Kyiv continues negotiations with partners on obtaining other modern weapons for the Armed Forces of Ukraine, the head of state said.

News from Perild.com in Telegram. Subscribe to our channel