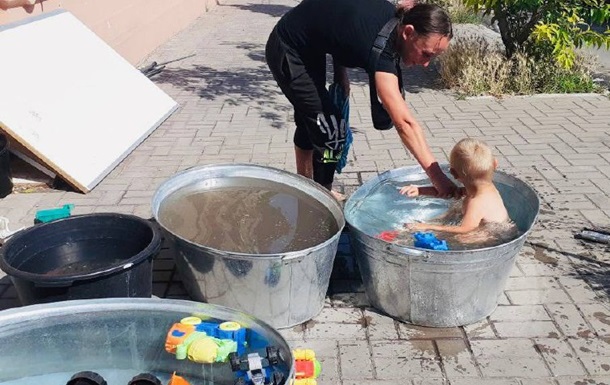 Photo: t.me/andriyshTime/1691
People have to take water of very low quality
Unbearable heat is kept in the city, and there is a catastrophic shortage of water. In addition, there is practically no medical support.

Because of the heat in Mariupol, people faint on the street, and due to the lack of emergency medical care, the number of deaths among residents is increasing. Piotr Andryushchenko, adviser to the mayor of Mariupol, wrote about this in Telegram.
"Mariupol. July. Heat. Improvised pools and outdoor kitchens. People begin to lose consciousness right on the streets. Due to the collapse of medicine and the lack of an ambulance, the number of deaths is growing rapidly. Mariupol requires the immediate intervention of humanitarian missions," Andryushchenko wrote.
He also noted that Russia brought death, destruction and propaganda, putting the lives of Mariupol residents under even greater threat.
Recall that in Mariupol, temporarily occupied by Russia, drinking water is almost inaccessible, even of poor quality. It was also reported that in Mariupol and in most of the territories of Ukraine occupied by the Russian Federation, almost all stocks of food and essential goods have been exhausted, and there are no new supplies from Russia.

News from Perild.com in Telegram. Subscribe to our channel