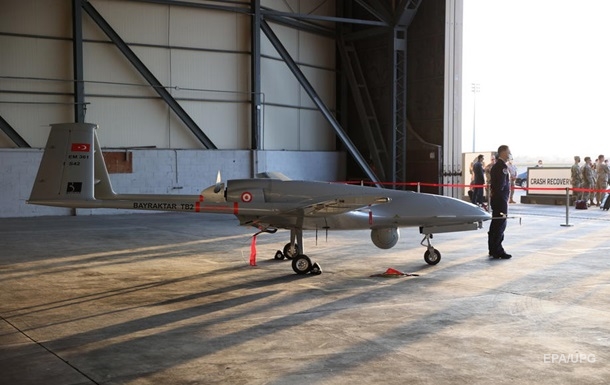 Bayraktar TB2 combat drone
The purpose of the campaign is to raise 22.5 million zlotys (more than $5 million) and, following the example of Lithuanians and Ukrainians, buy a drone for the Armed Forces of Ukraine.
As of the night of July 3-4, 4.9 million zlotys, or almost $1.1 million, have been collected in Poland for the purchase of a Bayraktar combat drone for Ukraine. Such data is published on the page of the crowdfunding platform Zrzutka.pl.
Thus, the organizer of the action "Let's buy Bayraktar for Ukraine" is a well-known public figure in Poland, political scientist and journalist Slawomir Serakovsky. The activist opened the collection on June 28. His goal is to collect 22.5 million zlotys (over $5 million) in a month.
"The Lithuanians raised funds instantly, and the company producing Bayraktar decided to give the drone to Ukraine for free, and transfer the money raised to help the population. Later, the same thing happened with the next fundraising for three Bayraktar! Now it's our turn.
Remember Bucha, Irpen, Mariupol? Take part in this fight. Let's buy the Polish Bayraktar," Serakovsky calls on fellow citizens.
At the moment, 55,649 people have transferred funds to purchase a drone.
On his Facebook page Serakovsky made public video showing Bayraktar in action.
"That's why this drone is so efficient. Others don't interest us," the caption to the video says.
Recall that Ukrainians collected UAH 600 million in three days for the purchase of four Bayraktar drones. As a result, the Turkish company Baykar decided to provide Ukraine with three combat drones for free.

People's Bayraktar. The action goes around the world

News from Perild.com in Telegram. Subscribe to our channel