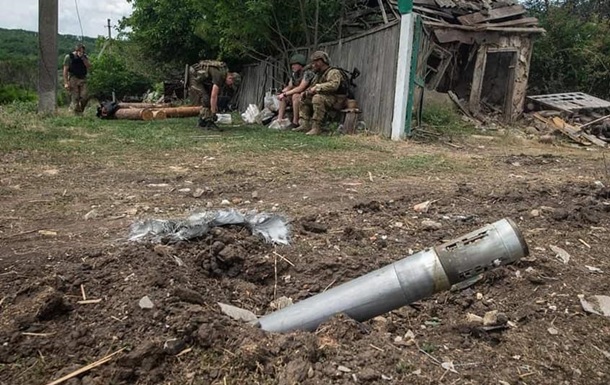 Photo: General Staff of the Armed Forces of Ukraine
Ukrainian troops continue fighting in the Lugansk region, they say in the General Staff
Russia has already announced the complete seizure of the Luhansk region. Zelensky admits. that it is possible, but the fighting continues.
Russian troops have captured the village of Zolotarevka, Lugansk region, and continue to storm Verkhnekamenka, according to an evening summary of the General Staff of the Armed Forces of Ukraine on Sunday, July 3.
In the Kramatorsk direction, the enemy crossed the Seversky Donets River, trying to build on success and capture the village of Belogorovka.
It is noted that the offensive of the invaders in the direction of Nyrkovo-Berestovo in the Bakhmut direction, the Ukrainian military successfully repulsed. "The enemy also unsuccessfully tried to carry out reconnaissance in force in the direction of Vasilievka-Berestovo. He conducted assault operations in the directions of Volcheyarka-Controversial and Nikolaevka-Controversial. He suffered significant losses and retreated," the report says.
In the Slavyansk direction, the Armed Forces of Ukraine repelled the assault of the invaders in the direction of Pasek-Dolina.
In all these directions, the occupiers fired artillery. Also, in order to pin down Ukrainian units and prevent their advancement, the enemy carried out shelling in the Kharkov, Avdeevsky, Kurakhovsky, Novopavlovsky and Zaporozhye directions.
In the Seversk direction, the enemy fired artillery and mortars at the border settlements of Bachevsk and Volkovka in the Sumy region.
In addition, the Russian Federation continues to launch missile strikes on military and civilian infrastructure facilities in the Nikolaev direction in order to reduce the offensive capabilities of our troops.
Today, President Volodymyr Zelensky said that fighting is taking place in the vicinity of Lysychansk, the city is not completely under the control of the Russian army.
"There is really the most difficult situation, the most dangerous, and we have no advantage there, and it's true, this is our weak point," he said at a briefing with the Australian Prime Minister.
Zelensky also recognized the possibility of a complete occupation of the Lugansk region.
"There are such risks that the entire Luhansk region will be occupied, they are understandable. But you must understand that the situation can change daily. It happened in many towns, unfortunately, places have already been completely destroyed: such places that you know were transferred , sorry for such a comparison. They were transmitted from one side to the other daily," he added.
At the same time, the invaders claim that they have already completely captured the Lugansk region. This has even been reported to Russian President Vladimir Putin. But the Ministry of Defense of Ukraine denied this.

News from Perild.com in Telegram. Subscribe to our channel