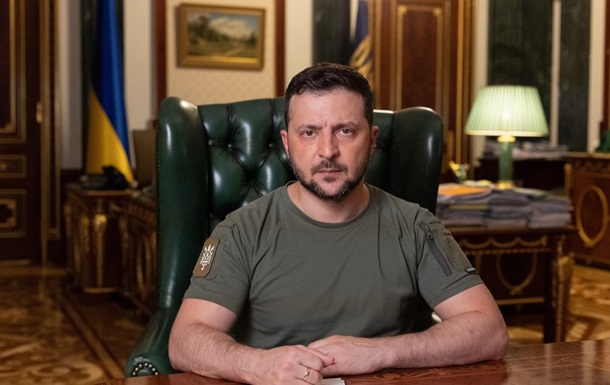 Photo: president.gov.ua
Volodymyr Zelensky summed up the results of the 130th day of the war
Ukraine does not give anything away, and thanks to the tactics of the military, the increase in the supply of weapons, all the occupied cities will be liberated, the president noted.
If the command of the Ukrainian army withdraws forces from certain points of the front, then this is necessary – in order to save the lives of the defenders. This was announced on Sunday, July 3, by President Volodymyr Zelensky in a video message following the results of the 130th day of the war.
"If the command of our army takes people from certain points of the front, where the enemy has the greatest fire advantage – in particular, this applies to Lisichansk – this means only one thing: that we will return thanks to our tactics, increasing the supply of modern weapons," the head said. states.
He expressed his conviction that the day will come when the Armed Forces of Ukraine will liberate the entire Donbass, as they did on Snake Island in the Black Sea.
"Ukraine does not give anything away. And when someone in Moscow reports something about the Lugansk region, let them remember their reports and promises before February 24, in the first days of this invasion, in the spring and now. Let them really appreciate that they have for this time and how much they paid for it. For their current reports will go to dust just like those of that time. Gradually we are moving forward – both in the Kharkiv region, and in the Kherson region, and on the sea: Serpentine is a good example of this. There will be a day, when we say the same about Donbass," Zelensky stressed.
The Ukrainian leader once again emphasized that the cities of Ukraine will be rebuilt, and people must be protected.
"We keep the lives of our soldiers, our people. We will rebuild the walls, we will win back the land, and people must be protected most of all," the president said.
Recall that today the General Staff of the Armed Forces of Ukraine reported that after heavy fighting for Lysichansk, the Ukrainian military were forced to withdraw from their positions and lines.
Earlier, Russian Defense Minister Sergei Shoigu reported to President Vladimir Putin that Russian troops "completely occupied the Luhansk region."

News from Perild.com in Telegram. Subscribe to our channel