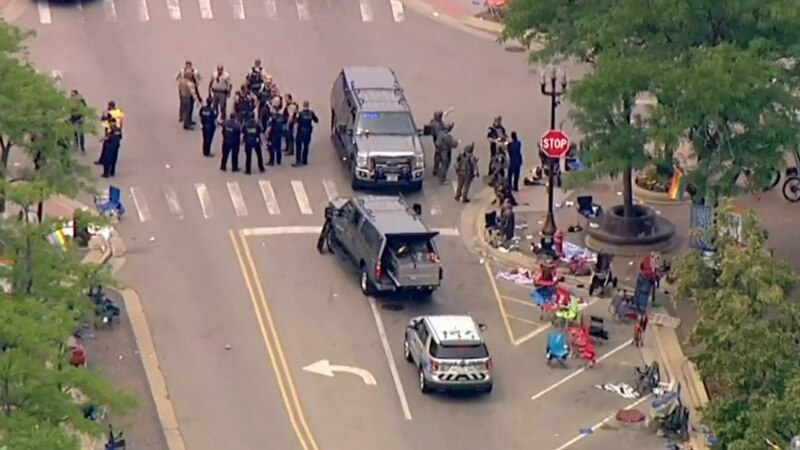 At least 6 people were killed, more than 30 were injured in a suburb of Chicago as a result of shooting, which was opened by an unknown person according to the participants of the procession in honor of the US Independence Day.
Shooting took place in Highland Park. This suburb of Chicago is considered a prosperous area. The shooting, apparently, was carried out from the roof of one of the buildings. The video caught footage of hundreds of parade participants running, trying to hide from gunshots in a safe place.
It is reported that the shooter is a young man of 18-20 years old, they are looking for him. His motives are not yet known. According to the latest data, more than 20 victims were hospitalized.
In Uvalda, Texas, a school was attacked on May 24, killing 19 students and 2 teachers. After this attack and a number of other bloody incidents with the use of firearms, Congress tightened gun laws for the first time in a long time.