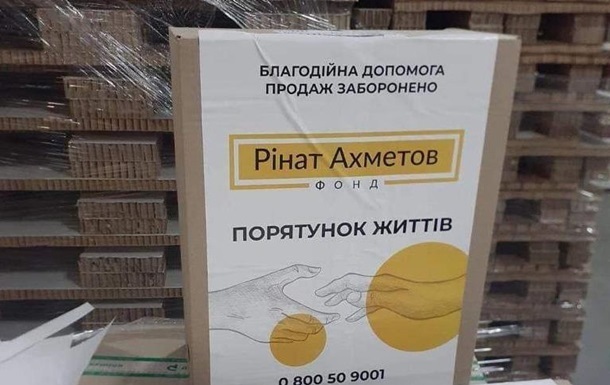 Photo: Akhmetov Foundation
Since the beginning of the Russian invasion, the Foundation has donated more than 71,000 food packages to Kyiv, including to IDPs.
The Rinat Akhmetov Foundation delivered a batch of humanitarian aid to Kyiv. More than a thousand food packages will be handed over to the IDPs of the Dnipro district of the capital.
The sets included: pasta, condensed milk, flour, sugar, wheat groats and canned stew.
The Fund has already donated more than 71.5 thousand food packages to Kyiv. In total, 400,000 food kits will be handed over to residents of Ukraine.
It should be noted that since the beginning of the war, businesses and the Akhmetov Foundation have distributed almost 200,000 food kits to Ukrainians, but the war continues, so the businessman decided to double the aid – up to 400,000 survival kits.
In total, Akhmetov's structures provided humanitarian assistance to three million Ukrainians. More than 1.2 million of them were covered by the Fund, the rest by SCM businesses.

News from Perild.com in Telegram. Subscribe to our channel