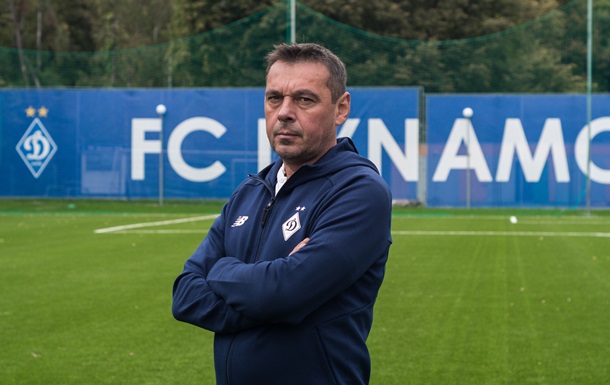 Photo: FC Dynamo Kyiv
Dmitrulin said that Russian soldiers carried out of his house
The former defender of Dynamo told how, during the invasion, the "Russian world" came to his house.
Yuri Dmitrulin told how the occupiers were in charge of his house near Kyiv at the beginning of a full-scale invasion. Former defender of Dynamo in an interview with the publication Sportarena said that the invaders took out a lot of things, but he was especially offended by the collection of star players' T-shirts. Especially memorable was the form of the Brazilian Rivaldo.
"The camera worked from time to time: it had time to recharge from the sun – it turned on. The recordings showed that three people went out through the gate, carrying sacks. Most likely, they were marauders from the glorious Russian army, the second in the world.
It was clear that they were in Russian soldier uniforms. Not a single blanket was left in the house. The electronics were not touched. The only thing they pulled out of Nikita's computer was all the insides, leaving only the power supply. They took away a couple of medals that I received at the state level.
There are no T-shirts of Rivaldo, Thuram and Voronin. There were footprints on the beds, a lot of food, rations… They left their chevrons. Shame about the stolen t-shirts. I exchanged jerseys with Rivaldo in Barcelona when we won 4-0. The situation happened for him offensive, for me funny. When the score was 3:0 or 4:0 in our favor, they attacked, but it did not work out: either the blow was blocked or pushed. He sat down on the field, holding his head.
He approached him, extended his hand, offering help to get up. He waved it off. Well, I waved it off and ok, I smiled. Nevertheless, after the game, he came up to exchange shirts – no problem. A year later, he won the Golden Ball. So it's doubly disappointing that the T-shirt is gone," Dmitrulin said.
Recall that Yuri Dmitrulin played in Dynamo from 1992 to 2005. He played 39 matches for the Ukrainian national team.

News from Perild.com in Telegram. Subscribe to our channel