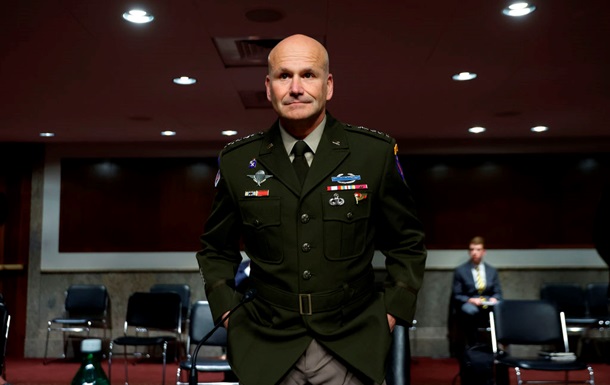 Photo: Getty Images
US Army General Christopher Cavoli
Todd Walters has officially handed over command of the Alliance Joint Forces in Europe to Christopher Cavoli.
On Monday, July 4, General Christopher Cavoli took over the command of the NATO Allied Forces in Europe. This was reported by the press service of the alliance.
The official handover ceremony took place in the Belgian city of Mons.
It was attended by NATO Secretary General Jens Stoltenberg, who said that Cavoli was joining the alliance "at a turning point for transatlantic security."
The Secretary General also noted the merits of the American General Tod Walter, who commanded NATO forces in Europe since May 2019.
"I am deeply grateful to General Tod Walters for his outstanding leadership. He was the right leader at the right time," Stoltenberg stressed.

[LIVE] 🎥 #NATO Secretary General @jensstoltenberg's remarks at the Allied Command Operations Change of Command Ceremony @SHAPE_NATO. https://t.co/BO4zxmR5NT

– Oana Lungescu (@NATOpress) July 4, 2022
Recall that Cavoli was born in Germany, but spent a significant part of his childhood in Italy.
He graduated from Princeton University in 1987 where he studied biology. His thesis was devoted to the study of worms. In the same year, Cavoli decided to start a military career and was enlisted in the infantry, since 1988 he served in the Italian city of Vicenza.
Then he was trained in the division of the US Armed Forces, specializing in military-political operations.
After that, Cavoli received a master's degree from Yale University, where his program focused on Russia and Eastern Europe.
In 1999, he was appointed head of operations for the US 10th Mountain Division. At various times, he held various high-ranking command positions, in particular, he headed the strategic policy and planning department of the Joint Staff in the Russian direction.
Cavoli, in addition to English, speaks French, Italian and Russian. He is married and has two sons.
As reported Perild.comthe participants of the last NATO summit in Madrid adopted a new strategic security concept, in which they called Russia the main threat.

NATO reinforces forward positions

News from Perild.com in Telegram. Subscribe to our channel