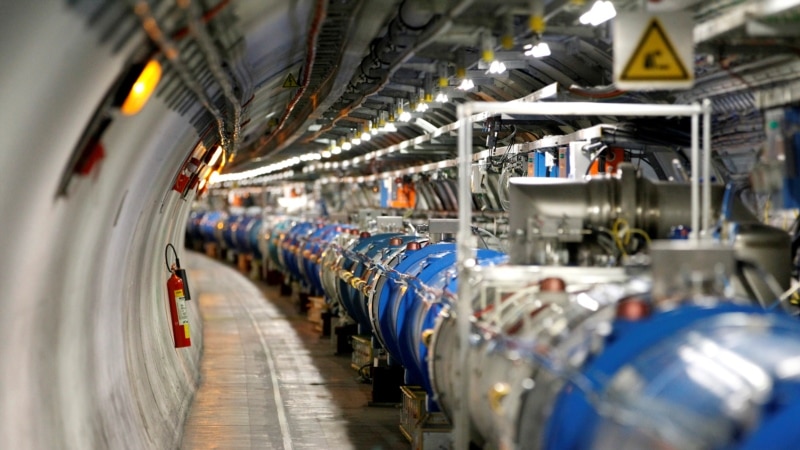 European Organization for Nuclear Research (CERN) informedthat the Large Hadron Collider will re-launch on July 5. After a three-year break for maintenance and modernization, the collider will operate with tripled energy: 13.6 trillion electron volts. According to CERN, this will achieve such accuracy and new perspectives for scientific discoveries as never before.
The Large Hadron Collider, located in a ring shaft at a depth of 100 meters on the border of France and Switzerland, is the world's most powerful nuclear accelerator. Its new launch will be dedicated to the decade since the discovery of the Higgs boson – an elementary particle that has been called the "particle of God" because it could explain how all other atoms in the development of the Universe began to interact with each other. Physicist Peter Higgs predicted the existence of such a particle back in the 1960s, but at that time, science did not have powerful enough tools to detect the boson empirically. The Large Hadron Collider was built, among other things, for his search, which was successful on July 4, 2012, and in 2013 Peter Higgs won the Nobel Prize in Physics.
In this and subsequent years at the Large Hadron Collider are planning continue to study the properties of the Higgs boson, including those that were not previously available for observation due to insufficient power and accuracy. In addition, scientists will be able to study the properties of matter at extreme temperatures and densities, and conduct research in the field of matter and antimatter, CERN said in a statement.