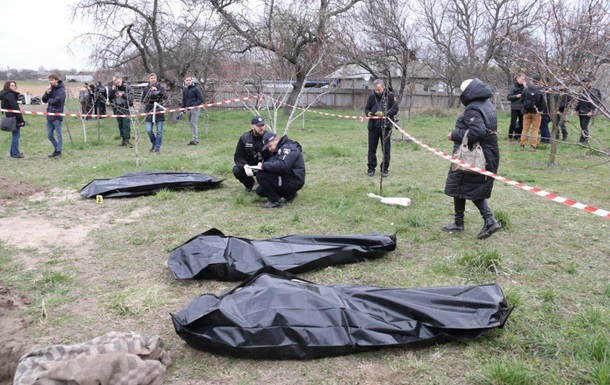 Photo: GUNP in the Kyiv region
Most of the tortured bodies of civilians were found in the Kiev region
Deputy Minister Ekaterina Pavlichenko says that the occupiers burned the bodies to cover up other crimes. And it is now impossible to identify them.
Deputy Interior Minister Ekaterina Pavlichenko in an interview Ukrinform spoke about the situation that has now developed in the territories already liberated from the invaders.
According to Pavlichenko, at the moment there are 1,600 bodies of people who are no longer amenable to any examination, so it is impossible to identify these individuals.
"We understand that the invaders burned the bodies to hide the traces of other crimes. Therefore, where it is possible to conduct examinations of bodies for sexual violence, they are carried out there," the deputy minister commented.
Kateryna Pavlichenko says that most of the tortured bodies of civilians were found in the Kiev region.
"And there, indeed, in each particular case, the body was examined and sent for examinations, the cause of death was established. But I want to say that in any case, an examination for sexual violence can not be carried out. bodies completely burned. And in this state, the body, in principle, cannot be subjected to any examinations," Pavlichenko said.
She claims that the occupiers burned the bodies to hide traces of other crimes.
Kateryna Pavlichenko also said that the National Police had already documented more than 20 thousand criminal proceedings on the facts of crimes committed by Russians against the civilian population on the territory of Ukraine.
Recall that the UN mission recorded 300 murders and 23 acts of sexual violence during the occupation of the territories of Ukraine.

News from Perild.com in Telegram. Subscribe to our channel