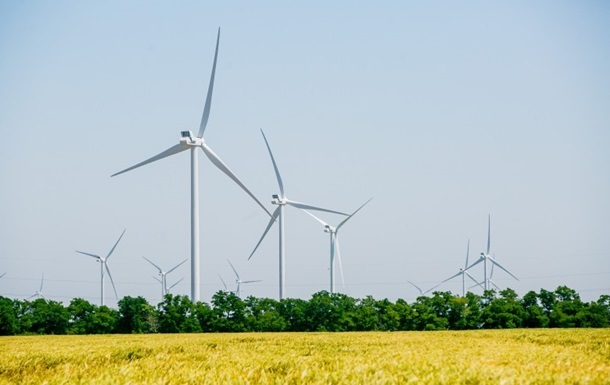 Photo: DTEK
Ukraine plans to significantly increase the capacity of "green" energy
The development of the "green" course of post-war energy in Ukraine is estimated at 130 billion dollars over 10 years.
During a conference in Swiss Lugano on Monday, July 4, a plan for the construction of 30 GW of "green" energy in Ukraine until 2032 was presented, according to website project.
It provides for the construction of more than 30 GW of "green" energy capacity, which will also be used for the production of "green" hydrogen.
According to the plan, 130 billion dollars of investments are needed for the restoration, energy independence and the "green" course of the Ukrainian energy sector.
In addition to the construction of 30 GW of renewable energy capacities, it is planned to build 3.5 GW of hydroelectric power plants, 15 GW of electrolysis capacities for the production of a "green" water conduit.
It is also expected to increase electricity trade with the EU countries with a phased expansion of export capacities up to 7 GW.
In addition, the plan includes investments in smart grids (Smart Grids) to improve the efficiency of energy transmission and distribution.

News from Perild.com in Telegram. Subscribe to our channel