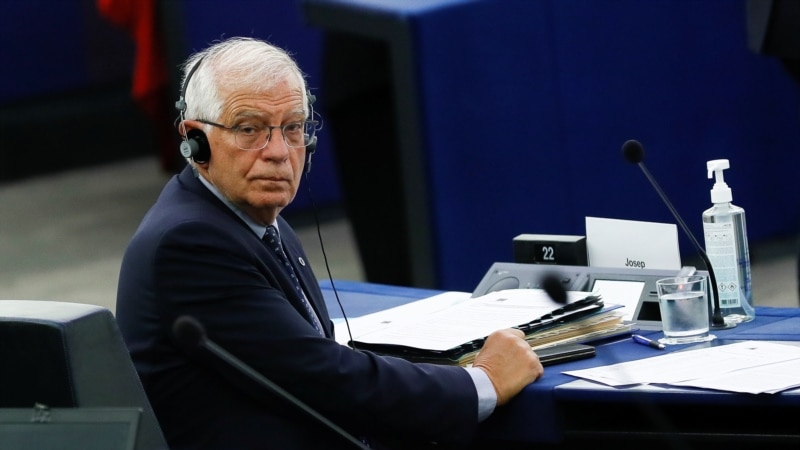 The sanctions imposed on Russia in connection with its invasion of Ukraine are already having an impact on the Russian economy, and their effect will increase in the future. This opinion was expressed in article on sanctions EU foreign policy chief Josep Borrell.
According to him, one should not hope that the sanctions will change the strategic calculations of Russian President Vladimir Putin in the near future, since he is guided primarily not by economic considerations. However, over time, Borrell is sure, the Russian leadership will have to choose between "guns" and "butter", that is, the continuation of the war and maintaining the standard of living of people.
Borrell recalled that the EU is freeing itself from energy dependence, "which for a long time hindered our political choice in the face of Vladimir Putin's aggressiveness." Borrell also notes that the sanctions also limit Russia's military capabilities, in particular, in the production of precision weapons. "In order to maintain air connectivity, Russia will have to retire most of its aircraft in order to use the spare parts needed to allow others to fly. Added to this is the loss of access to financial markets, disconnection from large global research networks and a massive brain drain. "- enumerates the consequences of Borrell. He notes that China is not seeking to help Moscow circumvent sanctions.
Borrell also noted that the sanctions "are in no way directed against the export of Russian wheat or fertilizers," and blamed Russia for problems with the export of Ukrainian grain. According to the head of EU diplomacy, the world energy and food crisis can be resolved only by ending the war, and not on Russian terms.
The slogan "Guns instead of butter" was used by the leaders of Nazi Germany, who talked about the need for the speedy rearmament of the Wehrmacht. "Before you have more oil, you need to have more guns, otherwise someday they will take away the last oil from us," Hitler's deputy Rudolf Hess said in October 1936. The phrase of Hermann Goering is also known: "Cannons will make us stronger, but butter can only make us fatter."