Photo: pixabay.com
Illustrative photo
The researchers suggest that they were formed under the influence of high temperature and high pressure.
Scientists have found previously unseen types of crystals in meteorite dust. They were collected from the dust of the Chelyabinsk meteorite that fell on the territory of Russia nine years ago. Writes about it Science Alert.
The weight of the meteorite was 11 thousand metric tons, and the diameter was 18 meters. As you know, he entered the Earth's atmosphere at a speed of 66,950 km / h and exploded 23.3 km above Chelyabinsk. This phenomenon was the largest since the fall of the Tunguska meteorite in Russia in 1908.
Now, researchers have analyzed tiny dust particles that settled on the surface after the explosion of the Chelyabinsk meteorite, which left behind a record four-day dust plume in the atmosphere. Meteorite dust fell on a fresh layer of snow and was covered by another. This allowed scientists to obtain rare samples of meteorite dust.
Thus, the experts stumbled upon an unknown type of crystals. A large number of previously unseen crystals had two shapes: almost spherical and hexagonal.
It is already known that crystals consist of layers of graphite, which surrounds a central nanocluster located in the heart of the crystal.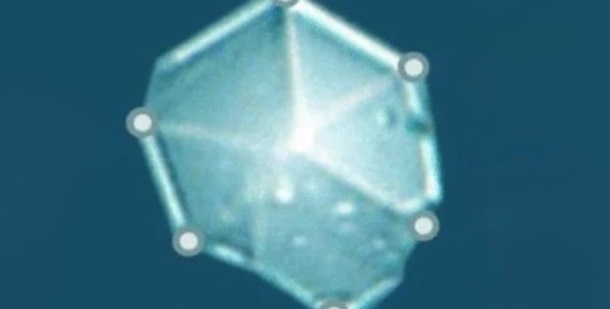 Photo: Taskaev et al.
A new kind of crystal
Recall that a meteorite fell to Earth on February 15, 2013. An asteroid measuring 17-20 meters entered the atmosphere and exploded at a distance of about 30 kilometers from Chelyabinsk. The shock waves generated by the meteorite caused damage to many buildings; in total, more than a thousand people suffered from the fall of the meteorite. Later, geologists spoke about the nature of the Chelyabinsk meteorite.

Chelyabinsk meteorite "scared" museum staff

News from Perild.com in Telegram. Subscribe to our channel