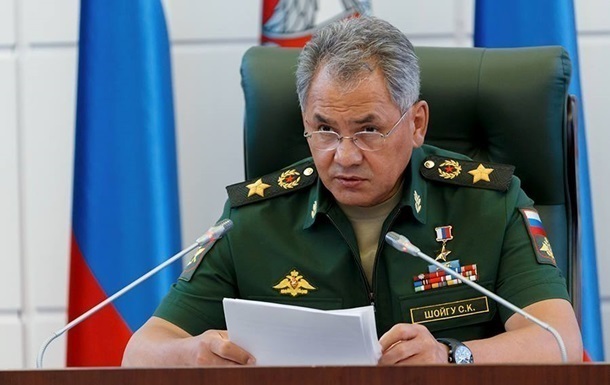 Photo: Ministry of Defense of the Russian Federation
Shoigu hopes for the capture of Ukraine
The Minister of Defense of the Russian Federation said that now the priority for him is to save the life and health of subordinate personnel.
Russian Defense Minister Sergei Shoigu said that the war in Ukraine will end with the complete fulfillment of all the tasks set by Russian President Vladimir Putin. Shoigu stated this at a conference call at the Russian Defense Ministry on Tuesday, July 5, according to RosSMI.
"Today, the main priorities for us are the preservation of the life and health of subordinate personnel, the exclusion of a threat to the security of the civilian population. The special military operation will continue until the tasks set by the supreme commander are fully completed," Shoigu said.
He also talked about the alleged "destruction of 170 foreign mercenaries and employees of PMCs in 10 days" and that allegedly "99 foreigners refused to fight and left the country."
In addition, according to Shoigu, Russian sappers allegedly cleared more than 3,700 hectares of the territory of the so-called "DPR and LPR" from mines, and the occupying authorities allegedly created "two humanitarian corridors for the movement of civilian ships" and allegedly "completely eliminated the mine danger in the port waters Mariupol".
Recall that on the eve of Putin sent the invaders of the Lugansk region to rest, saying that during the rest they should "build up their strength."
Earlier, British intelligence gave a forecast for the battle for the Donetsk region. It was reported that Russian troops in the Donetsk region of the city will be leveled with artillery, just as it was in the Lugansk region.

News from Perild.com in Telegram. Subscribe to our channel