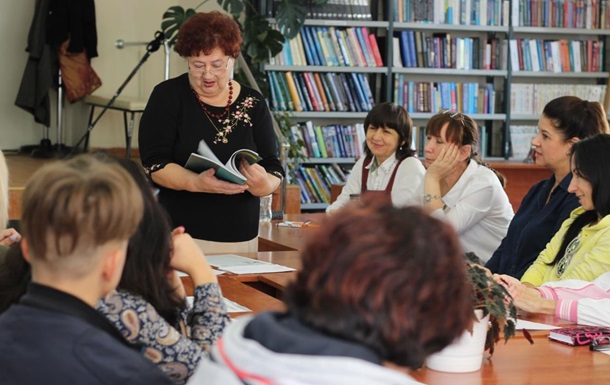 Photo: chis-chernomorsk.com.ua
In Krivoy Rog announced the beginning of "soft" Ukrainization
Vilkul said that he would not "chop off the shoulder" and would make a "soft process of transition to the Ukrainian language."
From July 1, clubs "we communicate in Ukrainian" and online courses "we speak Ukrainian correctly" opened in Krivoy Rog. In total, there are 23 such clubs in the city, which meet twice a week. This was announced on Monday, July 4, by the head of the Krivoy Rog military administration Oleksandr Vilkul. Telegram.
Vilkul said that the classes consist of two parts. The first is theoretical: what words should be used in certain cases, how to move away from surzhik, how to write a statement, autobiography, etc. The second is practical. Speakers will be invited – famous artists, writers, public figures.
At the same time, he stressed that the population of the city – "historically" – speaks mostly in Russian.
"It so happened historically that we, Kryvyi Rih residents, are accustomed to mainly speaking Russian, but now the language is also our weapon. In Kryvyi Rih, we will not "cut from the shoulder." We are doing an affectionate process of switching to the Ukrainian language and creating comfortable conditions for this," he wrote.
Vilkul also assured that "most meetings" are already held in Ukrainian, although he continues to do daily evening briefings in Russian.
"This is important because he is also addressing residents of the southeastern part of the country, where they speak predominantly in Russian," he said.
Recall that from July 16 – all products with computer programs must be equipped with a Ukrainian interface, and all Internet resources must introduce Ukrainian-language versions.
In the Khmelnitsky region, a moratorium was introduced on the public use of a Russian-language cultural product in any form.
Ombudsman urged athletes to speak Ukrainian

News from Perild.com in Telegram. Subscribe to our channel