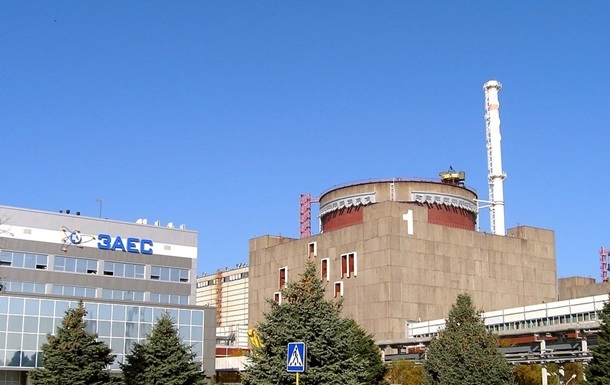 Photo: facebook.com/zapnpp
The Russians turned the Zaporizhzhya nuclear power plant into a military base and use it as a shield – WSJ
On the territory of the station, the invaders placed MLRS Smerch and Grad, as well as tanks and armored personnel carriers.
The Russian Armed Forces have turned Europe's largest Zaporozhye nuclear power plant into a military garrison. This poses a threat to the facility and all NPP employees. About this on Wednesday, July 6, informs publication of The Wall Street Journal, citing nuclear power plant workers.
Thus, according to workers at the Zaporizhzhya nuclear power plant, in March, after seizing the facility, more than 500 Russian soldiers deployed heavy artillery batteries on its territory and planted anti-personnel mines along the reservoir, the water from which cools six reactors. The positions of the Ukrainian army are literally a few kilometers from the nuclear power plant on the opposite bank of the Dnieper, but the Ukrainian Armed Forces cannot attack the invaders, fearing to damage nuclear reactors.
"They keep it as a base for their artillery. They understand that Ukraine will not respond to their attacks from the nuclear power plant," said one European official who is in Ukraine.
In addition, senior Rosatom technicians have set up a base in a guarded bunker under the station and say they have come here to provide advice.
Plant employees and their families fear that the growing militarization of ZNPP could lead to another nuclear disaster.
"The Russian occupiers keep NPP employees in fear, some of them are taken hostage in order to later demand a ransom," the WSJ writes.
Now, according to the publication, out of 11 thousand employees, more than 40 people are in captivity.
Abductions have increased over the past few weeks, according to workers and local residents. The invaders used to take away those who were suspected of supporting Ukrainian self-defense units. Now, anyone can become a hostage, and more recently, women are taken more often.
According to the workers and management of the nuclear power plant, the kidnapped are beaten, tortured and denied food.
The WSJ notes that last week monitoring data stopped coming from the station to the IAEA once again for three days.
Recall that since most of the employees of the Zaporizhzhya NPP refuse to cooperate with the invaders, the Russians bring employees of Rosenergoatom to the station.
Earlier, in the occupied Energodar, a diver of the Zaporizhzhya nuclear power plant, Andrei Goncharuk, who was beaten by the Russian military, died.

News from Perild.com in Telegram. Subscribe to our channel