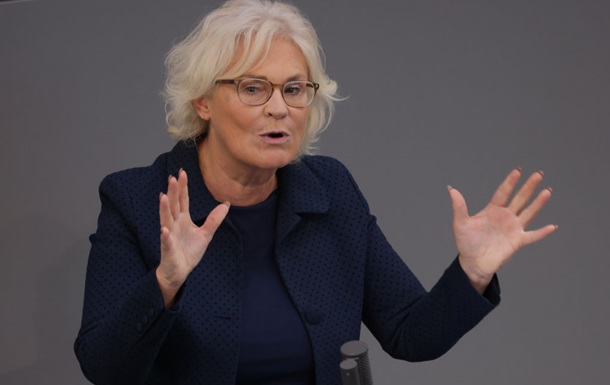 Photo: Getty Images
German Defense Minister Christina Lambrecht
Berlin supports Kyiv "with everything possible," but must guarantee its security, stressed the head of the German Defense Ministry.
German Defense Minister Christina Lambrecht refused to supply Fuchs armored personnel carriers to Ukraine, citing security concerns. This was reported on July 7 by the German news service daily News with reference to DPA.
"We support Ukraine with everything possible. But we must guarantee Germany's ability to defend itself," the head of the German Defense Ministry said, commenting on the opposition's demand to provide Ukraine with military equipment.
She called the request of the CDU/CSU opposition bloc "robbery".
"It is irresponsible to want to plunder the Bundeswehr, especially in our time, and to ignore the military advice of the Inspector General," Lambrecht said.
Earlier, General Eberhard Zorn, acting as Inspector General of the German Armed Forces, said that the Bundeswehr is not able to transfer equipment from its stocks to Ukraine.
Note that more than 800 Fuchs armored personnel carriers of various modifications are in service with Germany.