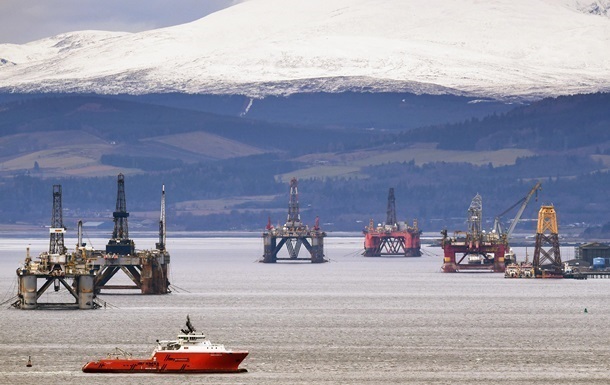 Photo: Getty Images
In the Russian Federation assessed the problems from the reduction in oil production
The region's revenues will fall by more than a quarter. Downtime will also degrade the performance of the fields.
Oil production at the Russian Sakhalin-1 project has decreased by 22 times due to sanctions. Now it is 10 thousand barrels per day. This was announced on Thursday, July 7, by Deputy Prime Minister – Plenipotentiary Representative of the President of the Russian Federation in the Far Eastern Federal District Yuri Trutnev, reports Interfax.
According to Trutnev, the sharp reduction in oil production affected the economy not only of the Sakhalin region, but also in the entire Far East and Russia as a whole.
"It will not be received (to the budget of the Sakhalin region – ed.) in 2023 up to 38 billion rubles. This is 26% of the level of the region's own income in 2022," Trutnev said.
According to him, due to downtime, not only budget losses occur, but also deterioration in the characteristics of deposits. This will further affect the reduction of the oil recovery factor.
"This means that a large amount of oil will remain in the reservoirs," explained the plenipotentiary of the President of the Russian Federation in the Far Eastern Federal District.
Trutnev also commented on the departure of foreign partners in Sakhalin projects. He noted that maintaining the PSA regime (production sharing agreement) is of fundamental importance for the budget of the Sakhalin Region.
Earlier it was reported that the United States wants to lower the cost of Russian oil by half. If an agreement is reached, then Russia will have to sell its oil at $40-60 per barrel.
Earlier, US President Joe Biden promised "huge problems" for oil from Russia. The US and its allies will not provide insurance to Russian tankers that carry oil. This will interfere with the transportation of this energy resource.

News from Perild.com in Telegram. Subscribe to our channel