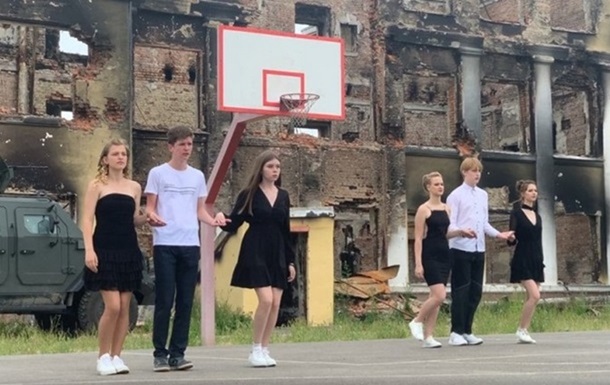 Photo: Screenshot
Graduates dance a farewell waltz in front of the ruins of the Kharkov school
Kharkiv city mayor Igor Terekhov stressed that what the Russian troops are doing is a real genocide.
In Kharkov, as a result of enemy shelling, 117 schools and more than 50 medical institutions have already been damaged. This was announced on the air of the national telethon by the mayor of the city Igor Terekhov.
The mayor called the night shelling of a school for visually impaired children a tragedy, but noted that the pupils of the institution would return to Kharkiv after the victory, so the school would need to be rebuilt very quickly.
"They bombed a school for children with special needs and not only that. And kindergartens are bombed, schools are being bombed. Today we have 117 schools damaged to one degree or another. And more than 50 medical institutions – maternity hospitals, a perinatal center. What they are doing today is a real genocide," Terekhov said.
Recall that in Kharkov, graduates danced a waltz in front of the ruins of their school number 134.
Earlier it was reported that not a single hospital survived in Chernihiv.

News from Perild.com in Telegram. Subscribe to our channel