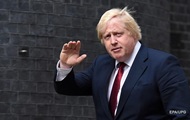 Since there is no clear favorite to replace Johnson, those who could replace him include two outgoing ministers, as well as members of the current and former cabinet.

The list of some of the main contenders was compiled by the publication Bloomberg.

Liz Truss – Follower of Thatcher
Truss, 46, is a free-market conservative and a grassroots party darling. For a year, until February, she topped ConservativeHome's cabinet rankings.
In charge of the Foreign Office since September, Truss has been a prominent figure in the UK's response to Russia's war in Ukraine and is now negotiating with the EU over their post-Brexit relationship.

Nadhim Zahavi – Entrepreneur
The new Chancellor of the Exchequer was born in Baghdad to Kurdish parents and arrived in the UK as a boy who did not speak English when his family fled Saddam Hussein's regime in Iraq.
A self-made millionaire, he trained as a chemical engineer at University College London and then co-founded polling company YouGov, serving for five years as its chief executive officer.

Rishi Sunak – former golden boy
Sunak's name, when he was Chancellor of the Exchequer, has become a household name during the pandemic after the government provided tens of billions of pounds to help businesses and workers, causing his popularity to skyrocket.
However, his star faded earlier this year amid controversy over his wife's tax status, his possession of a US green card as Chancellor and perceptions that he was too slow to respond to Britain's cost-of-living crisis.

Ben Wallace – silent performer
A year ago, 52-year-old Secretary of Defense Ben Wallace appeared on several lists of contenders for the leadership of the Conservatives. He skillfully handled the British response to the Russian invasion of Ukraine and, before that, to the Afghan evacuation crisis.
Since then, Wallace has risen to the top of the influential ConservativeHome cabinet rankings. A poll this week on the same website showed him as the preferred choice among Tory rank and file to become their next candidate.

Sajid Javid – former trader
Former health minister Sajid Javid, 52, is another seasoned cabinet minister who has led six government departments and finished fourth in the 2019 leadership contest. Their friendship with Sunak suggests they could run on a joint ticket with one prime minister and one chancellor, giving them more weight.
A Thatcher, he is known to have a portrait of the former prime minister on the wall of his office.

Penny Mordaunt – pioneer
If someone outside the current cabinet were up for the top job, 49-year-old Penny Mordaunt would look like a likely candidate as one of the most popular MPs among Tory party members. She was just a close second behind Wallace in this week's ConservativeHome poll of who should be the next Tory leader.
In the party, she is considered the owner of a solid reputation in support of Brexit, charisma and good leadership qualities.

Jeremy Hunt is the safe option
The favorite of the bookies earlier this year, 55-year-old Hunt, has been barely hiding his leadership ambitions in recent months.
Represents the exact opposite of the premier: during the 2016 referendum he favored staying in the European Union, his style is more reserved and he appeals to the centre-right traditional conservative membership, in contrast to the staunch Brexit wing that brought Johnson to power.

Tom Tugendhat – foreign policy expert
Tom Tugendhat, a 49-year-old former military man who fought in Iraq and Afghanistan and chairs the Parliament's foreign affairs select committee, has already signaled that he will run in any leadership contest.
He was a constant critic of Johnson and was often outspoken on foreign policy issues, especially the need to take a hard line on China.
British Prime Minister Boris Johnson has decided to step down. His announcement is expected in the coming hours.

News from Perild.com in Telegram. Subscribe to our channel