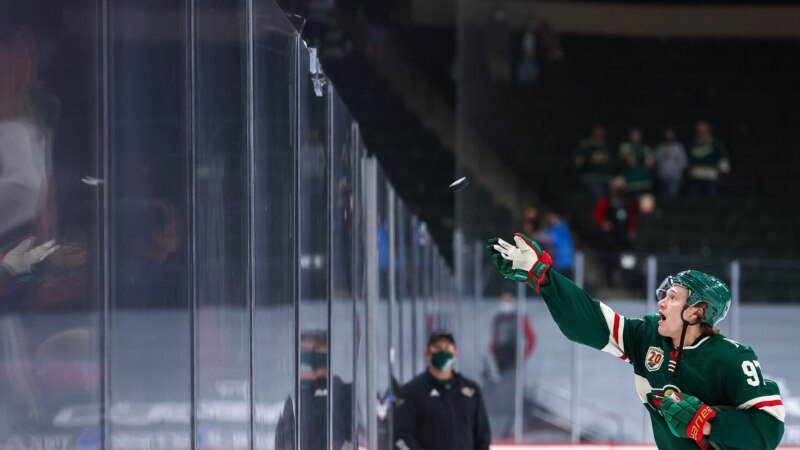 The U.S. Border Guard Service twice did not allow Russian national hockey player Kirill Kaprizov, who plays for the Minnesota Wild NHL team, to enter the country. He had to return to Russia. About it informs The Athletic magazine, citing unnamed sources.
According to the publication, the striker first tried to get to the United States through Dubai, and then through one of the Caribbean states. The reason for the refusal, the publication calls the absence of a work visa for the hockey player. During the coronavirus pandemic, the US authorities allowed some European athletes to play without it due to the closure of American offices in Europe.
Kaprizov plays for Minnesota with CSKA Moscow in the summer of 2020, in September he signed a new five-year contract with the team, which should receive $ 45 million. In his first season with the team, he won the Calder Trophy, the league's best rookie.
Problems with entry occur against the background of the situation with another hockey player of the national team and former CSKA player Ivan Fedotov. He was drafted into the army, a number of Russian media reported that he was suspected of illegally obtaining a military ID. The tabloids mentioned that Kaprizov could be a suspect in the same case.
They have not been formally charged. Channel Match-TV claimsthat Kaprizov, according to documents, is studying full-time at the Russian Academy of National Economy and Public Administration, about which he had to provide a certificate to the military enlistment office by the end of this week.