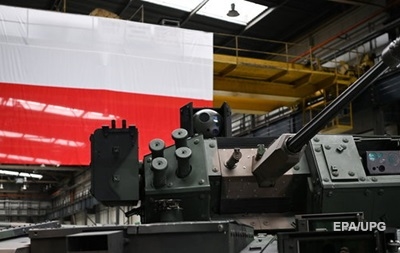 Poland over the next two years will carry out large-scale rearmament
The Polish Ministry of Defense shared plans for the coming years to acquire modern weapons: tanks, MLRS and howitzers.
Poland will carry out a large-scale rearmament program. In addition to American Abarms tanks and HIMARS missile systems, it involves the production of a significant number of modern weapons in partnership with South Korea. About it informed Representative of the Arms Agency of the Ministry of Defense of Poland Krzysztof Platek in an interview with analyst Yaroslav Wolski on the Youtube channel Wolski o Wojnie.
The representative of the department noted that Poland announced the acquisition during 2023-2024 of two battalions of used American M1A1 SA Abrams tanks in the amount of 116 units.
American tanks will be supplemented with Korean K2 Black Panther armored vehicles in three versions:
K2: 180 units (three battalions) of new tanks will be delivered during 2022-2025 to replace the T-72 and T-91 that Poland is giving to Ukraine. After 2026, these tanks will be upgraded to the K2PL version.

K2PL: 820 units (14 battalions) of K2 tanks adapted to Polish requirements will enter the army from 2026. They will be produced at a new plant, not yet built, in Poland and partly in South Korea. Tanks will have reinforced armor, an omnidirectional surveillance system, an ASOP active protection system.

K3PL: new Polish-Korean tank of the future, which should be developed on the basis of K2PL.
Poland also wants to extend the contract for the production of 96 Krab self-propelled howitzers until 2025 in connection with an additional order of equipment for Ukraine. In 2022, Warsaw will conclude a new contract with the manufacturer for two divisions of Krab self-propelled guns (48 units) with delivery in 2025-2026.
Krab self-propelled guns will be supplemented with Korean K9 howitzers in three versions:
K9A1: 48 units (2 divisions) produced by South Korea in 2022-2023 (including 18 already in 2022) instead of Krab self-propelled guns delivered to Ukraine. Purchased K9A1 self-propelled guns should be upgraded with the TOPAZ fire control system, then it is planned to upgrade them to the K9PL version (approximately after 2026).

K9PL: 624 units (26 divisions) of the Polonized version of the K9A2 will begin to arrive from 2024. First they will be made in South Korea, and from 2026 a new plant will be launched in Poland.

K9PLA3 or Krab 2: SPG of the future will be developed jointly with South Korea in 2025-2026 based on K9PL and Krab.
The main infantry fighting vehicle of the Polish army will be Borsuk – 1000-1400 units. The possibility of purchasing heavy Korean BMP AS21 Redback is also being considered.
In 2022, a contract is also planned for the supply of WR-40 Langusta multiple launch rocket systems, developed on the basis of the Soviet BM-21 Grad, the American M142 HIMARS MLRS and the K239 Chunmoo MLRS. The total need for Western missile systems is 500 units.
Platek confirmed Poland's intention to buy 48 FA-50PL light combat aircraft from Korea Aerospace Industries. In the future, the acquisition of a multi-purpose combat aircraft KF-21 Boramae is also being considered.
Remember, in Poland confirmed the transfer of PT-91 Twardy tanks to Ukraine.
Earlier it was reported that the first batch of American Abrams tanks arrived in Poland.

News from Perild.com in Telegram. Subscribe to our channel