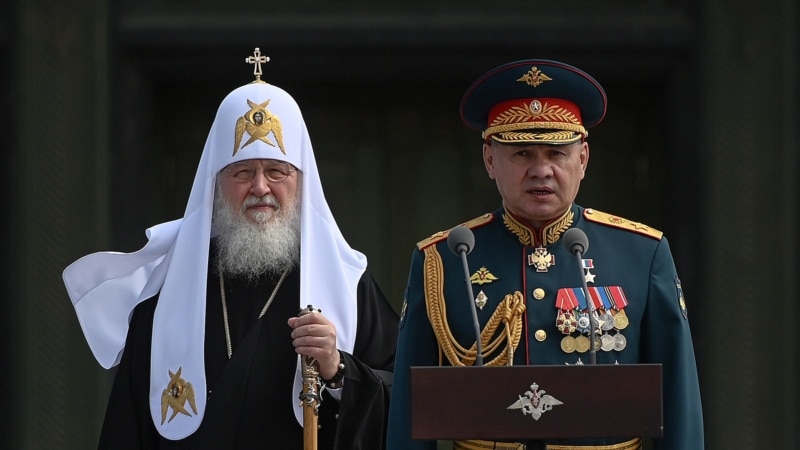 Patriarch of Moscow and All Russia Kirill has been banned from entering Lithuania. About it reports Delfi with reference to the message of the Ministry of Foreign Affairs of Lithuania.
According to the report, the decision to include Kirill in the list of undesirable persons was made on June 23rd. In a commentary by the Lithuanian Foreign Ministry, the primate of the Russian Orthodox Church is called "one of the most active supporters of the war against Ukraine" and a close associate of Russian President Vladimir Putin.
Lithuania is part of the Schengen area. The ban on entry into it means that Patriarch Kirill's data must appear in the Schengen information system, however, other countries included in the Schengen area may not be guided by the national ban introduced by one of the countries. Earlier, Hungary insisted that Patriarch Kirill not be included in the EU sanctions list. The patriarch, however, is included in the US and Canadian sanctions lists. Nothing is known about Kirill going on a foreign trip to Lithuania or other EU countries.
Patriarch Kirill, in his sermons and speeches after the Russian invasion of Ukraine, repeatedly said that "Russia has never attacked anyone," and accused Western countries and some anti-church forces of inciting the conflict. He also talked about the Russian military in Ukraine protecting the country.
In addition, those clerics who publicly oppose the war are subjected to repression, especially if such speeches are accompanied by criticism of the patriarch. Particularly in Lithuania were removed from office and the priests of the Russian Orthodox Church were sent out of state, expressing disagreement with the patriarch on the issue of the war.