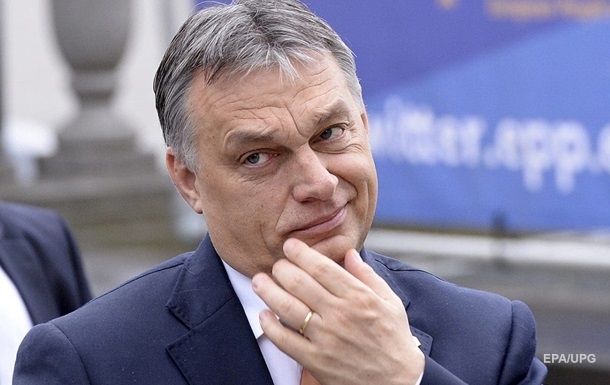 Hungarian Prime Minister Viktor Orban
The head of the Hungarian government believes that Russia's aggression against Ukraine will allegedly be able to stop negotiations with the White House.
There is little chance of ending the war in Ukraine without direct negotiations between the United States and Russia. This was announced on Friday, July 29, by Hungarian Prime Minister Viktor Orban in an interview with state radio, informs pro-government Hungarian newspaper Magyar Nemzet.
The Hungarian official claims that the West's strategy regarding the war in Ukraine allegedly "failed." He also stated that the sanctions against the Russian Federation and the supply of weapons from the West "do not work" and, in this regard, it is supposedly necessary to conduct negotiations.
Orban argues that America plays a key role in the war that Russia unleashed against Ukraine. In his opinion, the States "finance the war."
"As after the Second World War, we again have to wait for a security agreement from the Russian-American agreements," the Hungarian prime minister believes.
Orban added that the United States supported Ukraine with $50 billion, and he does not know who will provide such an amount to Ukrainians in the next six months, but he is sure that "Europe does not have that much money."
"As long as the US believes that this military strategy can produce results, there will be no change," the Hungarian prime minister said.
Orban also believes that the current midterm elections in the United States could change the perception of the Russian-Ukrainian war.
The head of the Hungarian government also said that if the strategy of the West and Brussels in particular regarding the war in Ukraine does not change, then "from October we (EU member states – ed.) should expect a military economy."
Recall that earlier Orban delivered a speech in which he predicted the decline of the West and predicted "a decade of danger, uncertainty and war." He also called for a new EU strategy for Russia's war on Ukraine, saying sanctions have failed and Ukraine will never win.
Earlier it was reported that Hungarian Foreign Minister Peter Szijjarto said in an interview with CNN: Hungary decided not to participate in the supply of Western weapons to Ukraine so as not to endanger Hungarians living in Transcarpathia from shelling.
Ukrainian Hungarians were outraged by such a statement by the Minister of Foreign Affairs of Hungary about the refusal to supply weapons.

News from Perild.com in Telegram. Subscribe to our channel