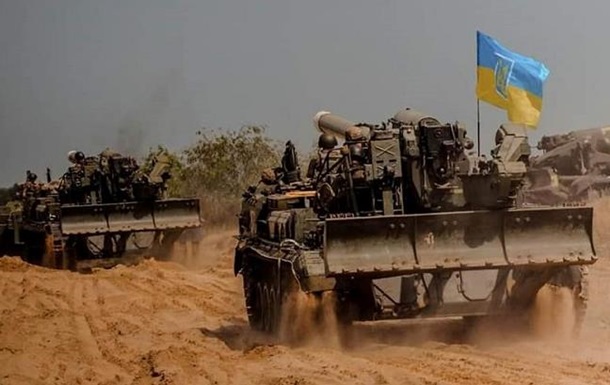 Photo: General Staff of the Armed Forces of Ukraine / Facebook
Armed Forces of Ukraine are preparing to repel the offensive of Russian invaders in the southern regions
The fiercest fighting will move to the front line from Zaporozhye to Kherson parallel to the Dnieper River, according to British intelligence.
Russia is concentrating its main forces in southern Ukraine in anticipation of a UAF counteroffensive or in preparation for a possible offensive. This is reported by the British Ministry of Defense in Twitter on Saturday, August 6th.
"The war between Russia and Ukraine is about to enter a new phase, when the fiercest fighting will move to the front line with a length of approximately 350 kilometers, stretching southwest from Zaporozhye to Kherson, parallel to the Dnieper River," the message says.
According to British intelligence, there is information about the movement of equipment from Russian-occupied Melitopol, Berdyansk, Mariupol and from the Russian mainland through the Kerch bridge to the Crimea.
Battalion tactical groups (BTGs), numbering between 800 and 1,000 troops, have been deployed to Crimea and will almost certainly be used to support Russian troops in the Kherson region. In addition, on August 2, a new BTG was transferred to the Crimea, and the BTG is also being redeployed from the Eastern Group of Forces. Most likely, in the coming days they will be sent to the Kherson region.
In turn, Ukrainian forces are focusing their strikes on bridges, ammunition depots and railway lines in the southern regions. The targets include a strategically important rail link that links Kherson to Russian-occupied Crimea to try to influence Russia's ability to resupply.
Earlier, President Volodymyr Zelensky said that Russia would not be helped by the transfer of forces to the south of Ukraine. He stressed that strategically, the Russian aggressors have no chance of winning this war.

News from Perild.com in Telegram. Subscribe to our channel