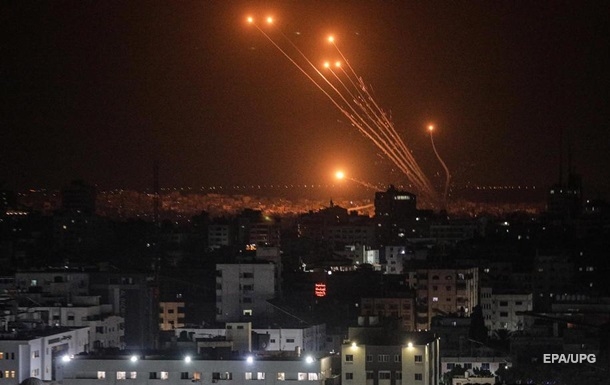 Rockets fired at Israel from the Gaza Strip
The Israeli military is ready to stop attacking the Gaza Strip if the terrorists stop launching rockets.
Israel is ready to stop the military operation against the "Islamic Jihad" in the Gaza Strip, if the terrorists stop the missile strikes. This was announced on Saturday, August 6, by Israeli Finance Minister Avigdor Lieberman, reports The Times of Israel.
"If Jihad announces a ceasefire, we will also cease fire," the minister said.
According to Lieberman, the liquidated terrorist leader "was not only a time bomb, but also controlled time bombs."
"Of course, we are not looking for war or confrontation, but we are not ready to live under someone's threats. I hope that this message was clearly heard," the minister added.
According to the Israel Defense Forces, during the first day of Operation Dawn, about 350 rockets were fired from the Gaza Strip in response to airstrikes. Of these, 94 fell in the Gaza Strip and 29 more in the Mediterranean, including two near Tel Aviv.
The Iron Dome air defense system intercepted 162 missiles, intercepting 95.9% of the missiles fired at populated areas.
Meanwhile, on Saturday evening, rocket attacks continue. In particular, under fire from the cities of Sderot and Eshkol, several rockets were intercepted after turning on the sirens in Ashdod.
Recall that the Israel Defense Forces on the eve of launched Operation Dawn against the group "Islamic Jihad" in the Gaza Strip. During the airstrikes, Taysir Jabari, the leader of the northern district of the military wing of Islamic Jihad in Gaza, and several other militants were eliminated. there are civilian casualties.
In response, the terrorists launched a massive rocket attack on the center and south of Israel.

News from Perild.com in Telegram. Subscribe to our channel