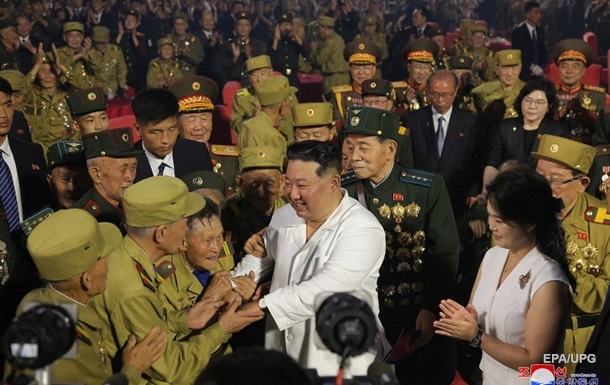 North Korea ready to provide Russia with 100,000 "volunteers" – media
Earlier, North Korean leader Kim Jong-un has publicly stated his full support for the actions of the Putin regime.
North Korea is allegedly ready to send 100 thousand of its soldiers to support the Russian army in the war with Ukraine. As writes on Friday, August 5, the edition New York Postthe proposal of the DPRK to provide military assistance to Russia could not be quickly verified, but it was voiced by a member of the public council under the Russian Ministry of Defense Igor Korotchenko.
"There are reports that 100,000 North Korean volunteers are ready to come and take part in the conflict," Korotchenko said on the air of one of the propaganda TV channels.
At the same time, the Russian propagandist stated that the North Koreans allegedly have "rich experience in counter-battery warfare."
"If North Korea expresses a desire to fulfill its international duty to fight Ukrainian fascism, we must allow them to do so," Korotchenko said.
Earlier it was reported that the Russian army suffers significant losses in personnel, so the infantry is replenished with residents of recently captured cities and villages.
Meanwhile, Ukraine is preparing for a Russian offensive in the south in the coming weeks.

News from Perild.com in Telegram. Subscribe to our channel