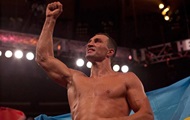 The Ukrainian boxer must set a goal to return to professional boxing.
The head of the promotional company Matchroom Boxing, Eddie Hearn, shared his opinion about the possible return of former world heavyweight champion Wladimir Klitschko.
According to the functionary, he had a conversation with the legendary Ukrainian on this topic.
"I discussed this with him about two years ago. Is it possible to return? I think yes, he can still show himself in heavyweight and show himself well. The issue of motivation is important, that you can still fight young and hungry guys" .
Read also: Wladimir Klitschko: Every day moves us away from shock and closer to victory
Hearn shared his memories of the defeat of Klitschko from Joshua.
"When Klitschko fought Joshua, he came face to face with a young lion who was nowhere near as good as a Ukrainian. that this is the last fight and you need to give everything."
The specialist noted the level of the heavyweight division.
"You miss this feeling, but fights are no longer needed. And if you don't need boxing because of money or rivalry, then you need to stay away, especially when it comes to heavy weight. It will have young and hungry lions who can break," Hearn said on the podcast BoxOffice.
Note that Klitschko can break Foreman's record, who at the age of 45 won the championship belt, becoming the oldest world heavyweight champion.
Recall that Wladimir Klitschko had his last fight in 2017, losing in the championship fight to Anthony Joshua.