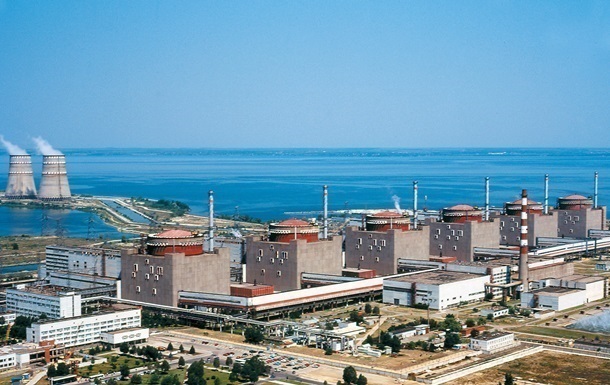 Photo: wikipedia.org
Occupants' actions threaten nuclear catastrophe, Energoatom warns
The occupiers are destroying the infrastructure of the nuclear power plant in order to blackout the southern regions, power engineers are sure.
Russian troops are shelling the Zaporizhzhya nuclear power plant to de-energize the south of Ukraine, declares on Saturday, August 6, Energoatom.
"Acts of nuclear terrorism at the Zaporozhye nuclear power plant – its artillery shelling – are aimed at destroying the station's infrastructure, damaging all power lines through which electricity is supplied to the energy system of Ukraine, de-energizing the south of the country. With such actions, the rashists switched to a new scenario – the scenario of destruction, the creation of a nuclear and radiation accident at the ZNPP. Therefore, the shelling of the station, with a high probability, will continue," the company believes.
They believe that coordinated actions of security organizations, in particular the UN, the IAEA and WANO, as well as constant pressure on Russia from the international community to demand the withdrawal of the military and the complete demilitarization of nuclear power plants, can prevent this. Otherwise, the station will become a military base for "nuclear terrorists."
"This is now facilitated by the active actions of representatives of Rosatom, who are at the station and are coordinating a special program to cut off the Zaporizhzhya NPP from the energy system of Ukraine by damaging all ZNPP communication lines with the energy system of Ukraine with the help of artillery shelling," the report says.
Also, Energoatom believes that in addition to destroying the ZNPP infrastructure, the occupiers plan to completely de-energize the station with the launch of diesel generators of all power units to ensure cooling of nuclear fuel contained in all nuclear reactors and spent nuclear fuel pools of each power unit.
It is noted that the situation is greatly complicated by the placement by the invaders of their military equipment with weapons and explosives in the engine rooms of power units No. 1 and No. 2, which is the actual mining of power units with two nuclear reactors.
In addition, the ZNPP coastline was mined along the line of the cooling pond and the adjacent shore of the Kakhovka reservoir.
"Soon, all this with a high probability can lead to a nuclear and radiation catastrophe, the consequences of which will be felt not only by Ukraine, but by the whole of Europe," Energoatom warns.
Recall that yesterday the Russian aggressors fired twice at the ZNPP. Power unit No. 4 was switched off at the station. Energoatom reported that the nitrogen-oxygen station and the combined auxiliary building were damaged as a result of the shelling.
President Vladimir Zelensky called such actions of the Russian Federation terror and called for sanctions against Rosatom and the entire nuclear sector of Russia.

News from Perild.com in Telegram. Subscribe to our channel