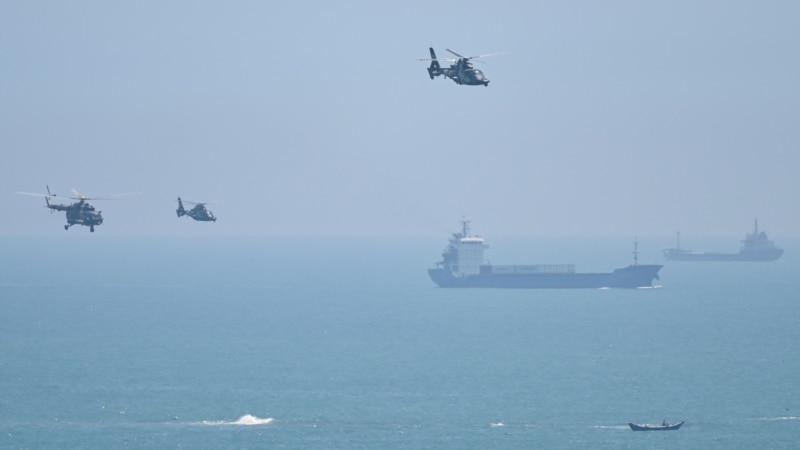 Taiwan authorities said that Chinese aircraft and warships were rehearsing an attack on the island during the exercise. About it informs Reuters.
According to the Taiwan Ministry of Defense, on August 6, several Chinese military aircraft and ships conducted operation around the island. Multiple aircraft crossed the median line of the Taiwan Strait, which is considered the line of demarcation between Taiwan and China. The Taiwanese military responded by flying jet planes into the air.
On Aug. 4, China began live-fire military exercises in six areas around Taiwan following a visit by U.S. House Speaker Nancy Pelosi to the island. She became the highest-ranking American politician to fly to the island in the last 25 years. The Chinese Foreign Ministry warned that Beijing would regard the visit as undermining its sovereignty. The exercise is expected to end on Sunday.
The Chinese authorities consider Taiwan their territory and declare their intention to reunite with it. The US does not recognize Taiwan as an independent state, nor does most of the UN countries, but strongly opposes Chinese threats to annex the island by force.
Earlier, China imposed trade restrictions and sanctions against Taiwan itself. Imports from the island of citrus plants were suspended, as well as two types of fish. Disciplinary action was also taken against the Taiwan Democracy Foundation and the Foundation for International Cooperation and Development. According to the Chinese authorities, they are engaged in separatist activities under the guise of "democracy".