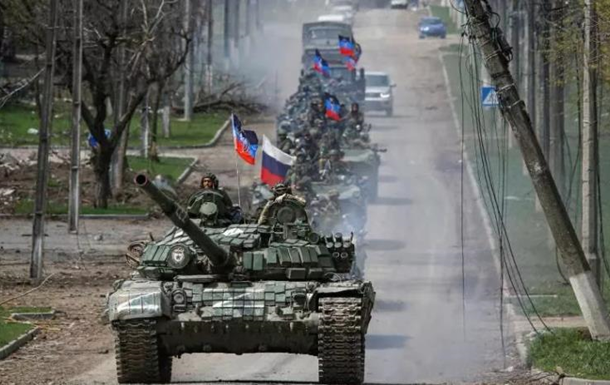 Photo: Ministry of Defense of the Russian Federation
Experts announced how much equipment the Russian Federation lost in the war with Ukraine
The actual number of equipment destroyed in the war significantly exceeds the recorded figure.
Since the beginning of the full-scale invasion of Ukraine, Russia has already lost at least 5,083 pieces of military equipment. About this on Sunday, August 7, says in the data of the international research group Oryx, which calculates the destroyed and captured military equipment in the war of the Russian Federation against Ukraine based on photos and videos published on the Web.
Thus, as of August 7, photographs of 3,238 units of destroyed Russian equipment, 109 damaged, and 326 "abandoned" units have been published. Another 1410 units of military equipment of the Russian army were captured by the Ukrainian military.
"Technique classified as "abandoned" was most likely then seized or destroyed," experts say.
It is also documented that the armed forces of the aggressor country have already lost 929 tanks, of which 565 were destroyed, 35 damaged, 49 "abandoned." Another 280 tanks were captured by the Ukrainian military.
Russia also recorded the loss of 518 armored combat vehicles, more than a thousand infantry fighting vehicles, more than 140 armored personnel carriers, 32 armored vehicles with mine protection.
In addition, the Russians have confirmed the loss of 14 heavy mortars, 74 towed artillery units, 152 self-propelled artillery mounts and 94 multiple launch rocket systems (MLRS).
37 Russian aircraft destroyed (one more damaged) and 49 helicopters lost were documented. Also, the Russian army has already lost 104 drones, of which 54 were destroyed and 50 were captured.
Losses of the Russian Navy were recorded – 11 ships (8 destroyed, 3 damaged).
The specialists of the research group emphasize that the published list includes only those vehicles and systems for which there are photos or videos, therefore "the actual amount of equipment destroyed in the war significantly exceeds that recorded by the group."
It should be noted that over the past day, the Armed Forces of Ukraine liquidated about 300 more occupiers. At the same time, the enemy suffered the greatest losses in the Donetsk direction.

News from Perild.com in Telegram. Subscribe to our channel