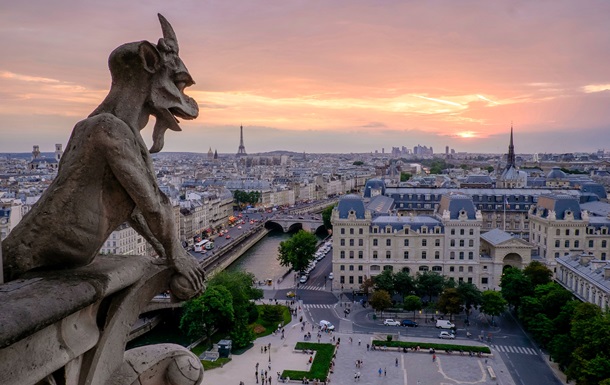 Photo: Unsplash
In France, a new wave of heat is expected
Due to the worst drought in France in history, reservoirs have dried up in many settlements of the country, their inhabitants were left without safe drinking water.
French farmers have declared high risks with food. Due to the severe drought in the villages there is nothing to water the plants, there is a shortage of water for animals. This was announced on Sunday, August 7, in the publication of the agency. Reuters.
Meteo France, the national meteorological agency, said yesterday that the country is experiencing the worst drought since weather records began in 1958. Experts did not rule out that the heat will intensify, and precipitation will still be disastrously low.

Reuters With reference to the Ministry of Agriculture of the country, he writes that the corn harvest this year will be 18.5% lower than in 2021.
The drought will also affect livestock production.
"A fodder shortage due to drought means there could be a shortage of milk in the coming months," the French National Federation of Farmers' Unions said.
Electricity company EDF last week cut power at nuclear power plants in the country's southwest due to high water temperatures in the Garonne River and issued warnings for reactors along the Rhone River.
Restrictions on water consumption apply to almost the entire French mainland.
In mid-July, the temperature approached 40°C in a large part of the country.
In the south, several forest fires broke out during this time, the largest devastated about 21,000 hectares of forest in the southwest.
Recall that in Britain, due to abnormal heat for the first time in history, the sources of the River Thames dried up.

News from Perild.com in Telegram. Subscribe to our channel