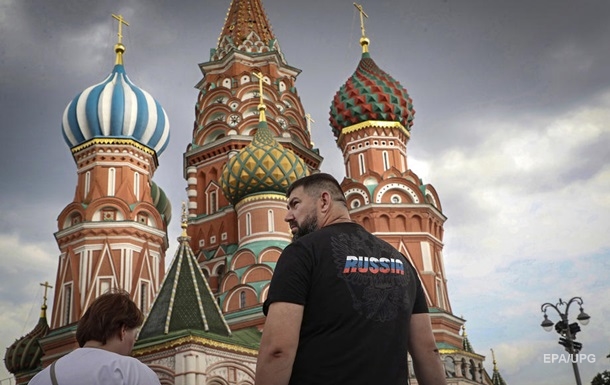 Russians are offered to stay in Russia since they love their regime so much
In Europe, from the very beginning of the war, the authorities of some countries began to limit the possibility of obtaining visas for Russians.
Banning Russians from traveling to civilized countries is one of the most obvious restrictions that could be introduced after Russia's full-scale attack on Ukraine. Since February, the Baltic countries have been calling to ban Russians from entering the EU, many countries have already stopped issuing visas for them, but there is still no systemic ban from the European Union.

Zelensky's proposal
Now the proposal to introduce such a ban was voiced by the President of Ukraine Volodymyr Zelensky. The head of the Ukrainian state believes that the only way to discourage Russia's desire to seize foreign territories is to ban Russians from visiting Western countries.
"The most important sanctions are the closure of borders … let them live in their own world until they change their philosophy," the president stressed.
Zelensky noted that the sanctions already imposed on Russia for unleashing a full-scale war in Ukraine are "weak" compared to closing the borders to Russian citizens for at least one year and a complete embargo on the purchase of Russian energy.

What has already been entered
Russian airlines have already been banned from flying over most of Europe and North America, making it harder for Russians to travel abroad. But there is no complete ban proposed by Zelensky. Russian citizens are still free to apply for visas and, for example, visit the United States.
Zelensky believes that all Russians, without exception, should return to Russia and stay there. And they should be held accountable for Putin's actions, because they elected him and are not fighting his regime.
In Europe, from the very beginning of the war, the authorities of some countries began to limit the possibility of obtaining visas for Russians. The Czech Republic, Slovakia, Lithuania, Latvia, Estonia and Malta refused to issue tourist visas; Belgium, the Netherlands and Denmark stopped doing this due to a shortage of consular workers caused by mutual expulsions of diplomats. Because of this, in the visa centers of countries that issue visas in the standard mode, many months of queues began to appear.

There is support
Under the conditions of closed air traffic, Russians began to travel through Latvia, Estonia and Finland bordering the Russian Federation in transit to other EU countries, and this caused discontent among politicians and residents of states neighboring Russia. Estonian Foreign Minister Urmas Reinsalu said on August 4 that the issuance of tourist Schengen visas to Russians should be completely banned and proposed to include this in the seventh package of sanctions. Reinsalu's initiative is expected to be considered at a meeting of EU foreign ministers at the end of August.
Reinsalu's statement was also supported by Latvian Foreign Minister Edgar Rinkevich. On August 4, the Latvian embassy in Moscow temporarily stopped issuing any visas to Russians – before that, although tourist visas were generally prohibited, visas could be obtained there for humanitarian reasons or for employment.
In Finland, which began issuing visas to Russians only on July 1 (before that, there were restrictions on covid), already at the end of the month, the leaders of all the main political parties in the country demanded to stop issuing visas. In early August, a Yle poll showed that 58% of Finnish residents supported the suspension of visas.
The European Commission said that "we are ready to consider additional sanctions if necessary."