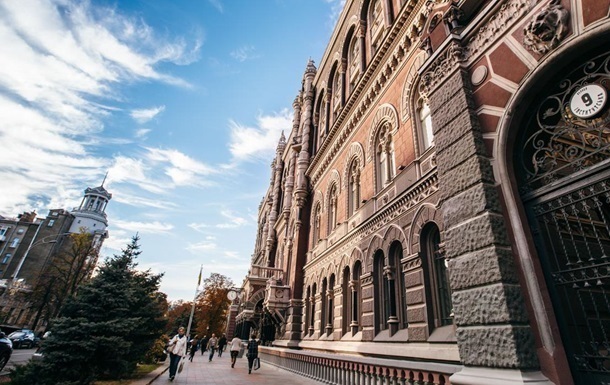 Photo: NBU press center
The NBU assessed the situation with the dollar
Deputy head of the National Bank Ekaterina Rozhkova said that the turbulence in the cash market subsided.
The situation in the cash foreign exchange market is stabilizing. This was stated by First Deputy Head of the National Bank Ekaterina Rozhkova on the air of the telethon.
"The ban on publishing the exchange rate (in exchangers – ed.) was one of the decisions in the complex when we approached the regulation of the cash foreign exchange market. Our solution has a whole range of requirements for non-bank exchange offices, including requirements that should protect customers and cashiers , requirements for conducting operations with the obligatory use of cash registers," she said.
According to her, one of the additional points was the requirement to stop the publication of the exchange rate. There were several reasons for this decision.
"Firstly, we saw that the rate we see on the scoreboard often does not correspond to the rate at which the operation is actually carried out – this is misleading. Secondly, indeed, after our decision (on raising the rate, – ed .) we saw that some exchange offices began to use the situation for speculative purposes, accelerating the exchange rate, although there were no grounds for this," Rozhkova said.
Now the turbulence in the cash market has subsided, the market has calmed down.
"One of our decisions was also to allow banks to offer more cash, this also worked. Today, we expect banks, in order to satisfy citizens, to open their branches, including on weekends, so that there is no rush demand," the deputy head of the National Bank said.
According to Rozhkova, the decision of the NBU as a whole has already brought results, so the National Bank hopes that in the future it will be a guarantee of relative stabilization in the cash market.
Earlier it was reported that Ukrainian banks and non-bank exchangers can now set any rate for buying currency from the population.
Recall that the National Bank closed more than 600 currency exchange offices following 40 inspections of structural units of 15 non-banking financial institutions. This accounts for 15% of the entire market in the country.
As you know, at the end of July, the NBU accused exchangers of hryvnia devaluation. Now all transactions must be recorded on video, and information about courses is prohibited from being displayed on the scoreboard. As a result, the cash exchange rate of the dollar began to decline.

News from Perild.com in Telegram. Subscribe to our channel