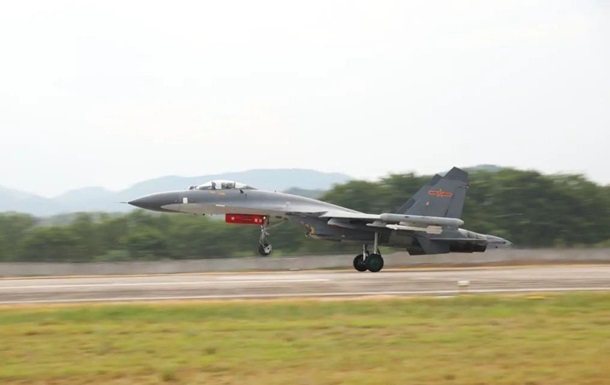 Photo: twitter.com/XHNews
China holds large-scale military exercises near Taiwan
The PRC army tested combat capabilities and promised to conduct regular patrols around the island.
The Chinese military said it was "performing various tasks" around Taiwan, which could mean the end of multi-day military exercises. This was reported on August 10 by the agency Reuters.
In addition, the PRC army promised to regularly patrol around the island, continuing to apply pressure.
In response to a visit to Taipei by Speaker of the US House of Representatives Nancy Pelosi, Beijing launched the largest maneuvers in its history in the Taiwan Strait. These included ballistic missile launches as well as simulated sea and air attacks.
In a brief statement, the Chinese side said that during the exercises around Taiwan, the troops "successfully completed various tasks and effectively tested combat capabilities."
In addition, the PRC army will monitor the situation in the region, continue preparing for military operations, organize regular combat duty in the Taiwan Strait, "protecting national sovereignty and territorial integrity."
Recall, Taiwan's Foreign Minister said that China is using military exercises as a plan to prepare for the invasion of the self-governed island.

China ready to use force to 'reunify' with Taiwan

News from Perild.com in Telegram. Subscribe to our channel