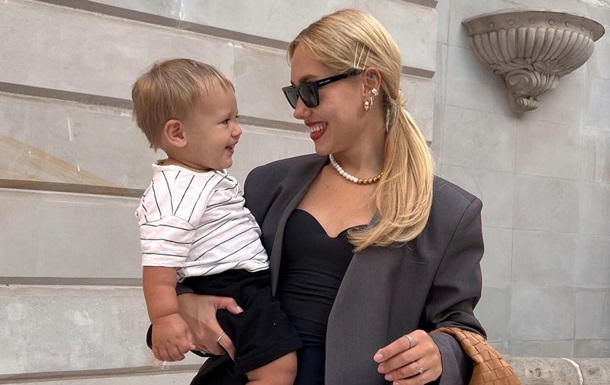 Photo: instagram.com/kvittkova
Dasha Kvitkova with her son Leo
Ukraine during the war works much better than Germany, Italy or other countries without military action, the star of the network said.
Ukrainian blogger Dasha Kvitkova compared our country and some European states and told why the Motherland is better. She wrote about it in Instagram.
After the start of the war, the star of the network went to the West, where she learned several important things.
"In no way do I want to offend a foreign culture and I am grateful for all the warm attitude towards Ukrainians that I see in different countries, but be honest: There is no such service as in Ukraine anywhere. This level of beauty industry and specialists in the field of cosmetology "What's the matter – there are no such manicurists and hair stylists! Dentists? The best in Ukraine! Clinics and procedures? Only here. The choice of products, the choice of shops, the choice of delicious restaurants. And how popular and high-quality is the farming industry becoming in our country?" – said Kvitkova.
She added that Ukraine has the cheapest mobile communications, the cheapest taxi, the fastest post office, 24-hour pharmacies and shops that work on schedule, not when they want.
"My favorite: You can get to the doctor today for tomorrow! And not from July to December. Ukrainian businesses with fast delivery, high quality and instant payment. The banking system, which can only be compared with the American one, is set up online, without a thousand pieces of paper, queues and weeks of waiting. And all our documents – from passports to covid certificates – in one application! Using European cards, you will not be able to pay for 70% of sites on the Internet or buy bitcoins. As you know, in Ukraine there are no such problems in general" – noted blogeosha and stressed that Ukraine is already five steps ahead.
She also said that the most beautiful and progressive women live in Ukraine.
"Business owners, photographers, masseuses, manicure and pedicure masters, yoga instructors, fitness trainers, tattoo artists, web designers, illustrators, SMM specialists and a million other professions that are given to our women easily and with pleasure! And we know how to work fast and results! – says Kvitkova.
Recall that since the beginning of the Russian invasion, more than 5.5 million out of 11.7 million IDPs have returned to their homes. Such data are published in the report of the International Organization for Migration.

Katya Osadchaya returned home and showed the first photos

News from Perild.com in Telegram. Subscribe to our channel