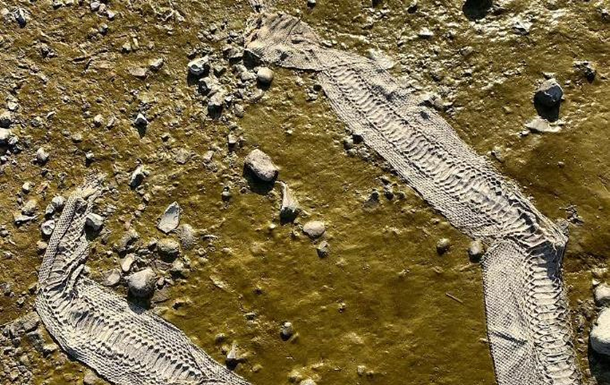 Photo: instagram.com/Jason Standy
Huge snake skin found off the banks of the Thames
A strange find was discovered by a man who is looking for valuables in the dirt. He was shocked by what he saw.
London resident Jason Sandy discovered shed snake skin along the River Thames. It is assumed that it may belong to a huge boa constrictor. She posted a photo of the find on Instagram.
Sandy noted that he did not touch the five-meter skin, because it smelled very bad.
"I couldn't believe my eyes. A very large snake shed its skin and was washed away by the tide. It felt like I was joking along the Amazon River, not the Thames! I looked around to make sure the snake wasn't hiding behind me. I hope that this snake skin does not indicate that there are more snakes along the Thames."
It is known that in 2020, a boa constrictor of this size was noticed near the place where the skin was now found.
Recall that Scottish Moira Boxall accidentally carried a snake across half the world in her suitcase.

A snake boy lives in India

News from Perild.com in Telegram. Subscribe to our channel