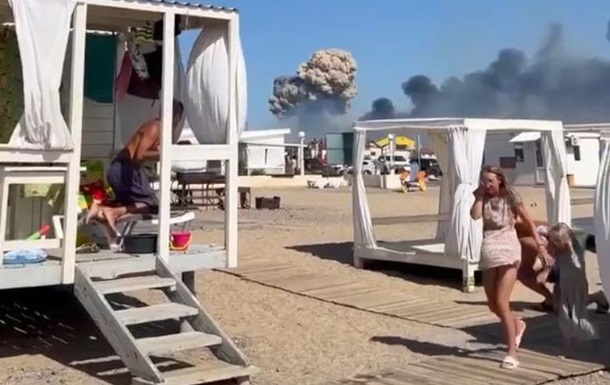 Photo: Screenshot from video
The phrase on the video has become a slogan for the occupiers, Podolyak says
After the explosions in Crimea, the Office of the President recalled plans to liberate all Ukrainian territories from the invaders.
Donetsk and Crimea, like many other cities, are part of Ukraine and are subject to liberation from Russian occupiers. This was announced on Wednesday, August 10, by Mikhail Podolyak, adviser to the head of the President's Office, after the explosions at the airfield in Crimea.
"Legally, Donetsk and Crimea have the same status as Mariupol or Melitopol. These are Ukrainian territories occupied by the Russian army, subject to liberation. Everything else is an invention of ru-propaganda," he wrote in twitter.
Podolyak noted that after the explosions at the airfield in the Crimea, the phrase "Mamulechka, you need to dump!" became the new slogan of the Russian thieves who lived in the stolen territories in the seized houses."
The Russian Defense Ministry says that the explosions at the air base occurred due to the detonation of ammunition.
The Ukrainian military says they don't know the cause of the explosions, but they report nine enemy planes destroyed.

News from Perild.com in Telegram. Subscribe to our channel